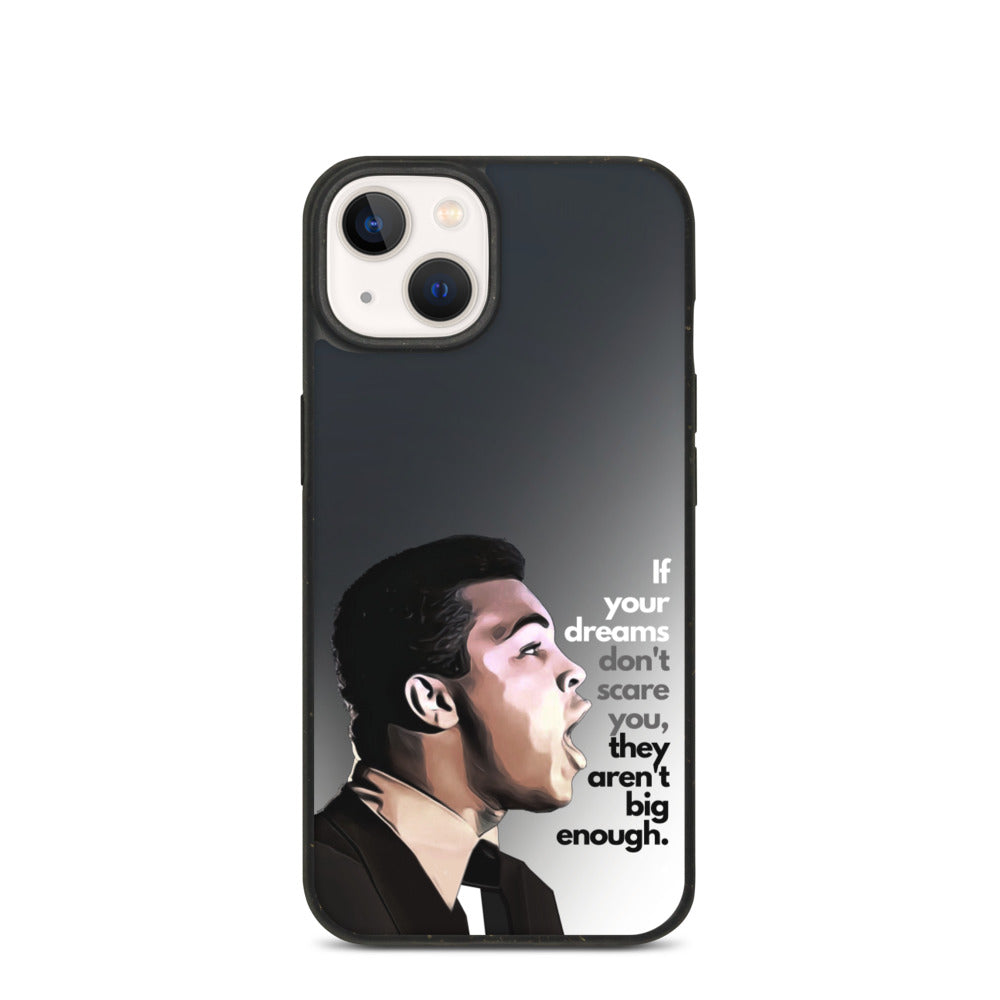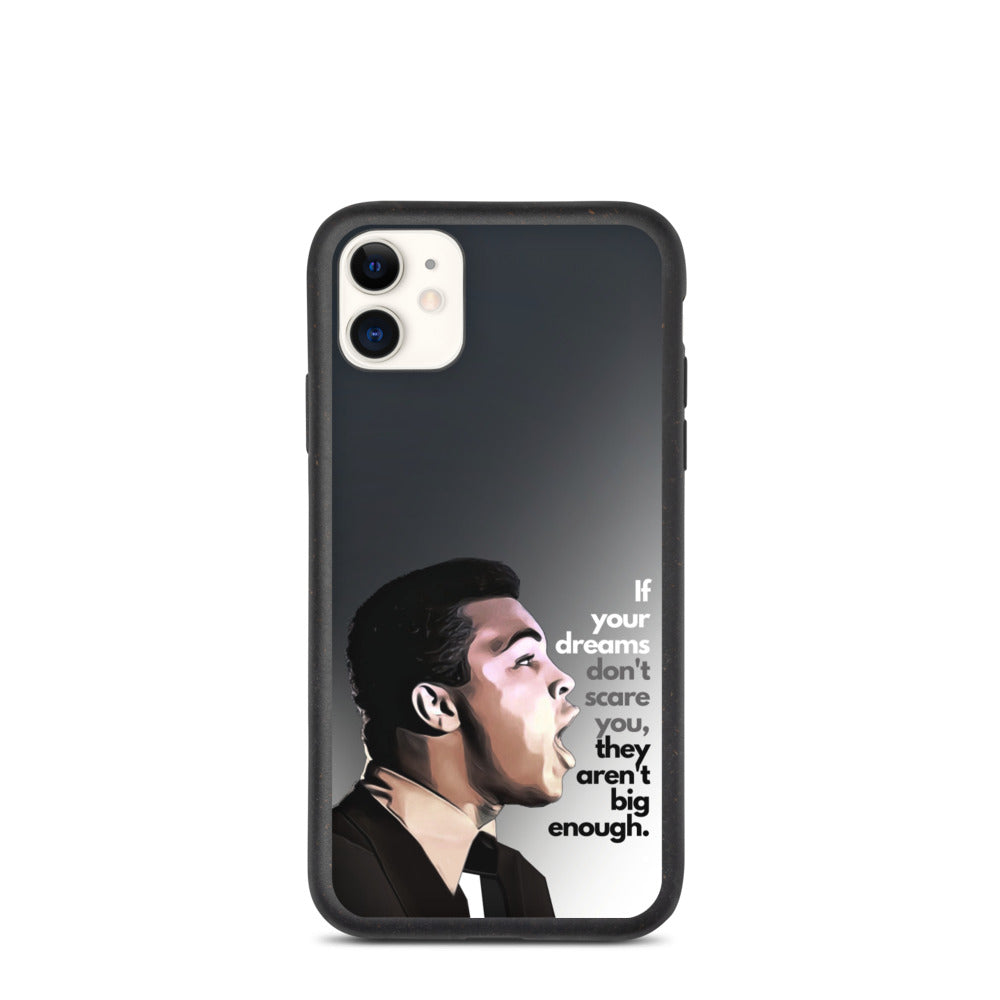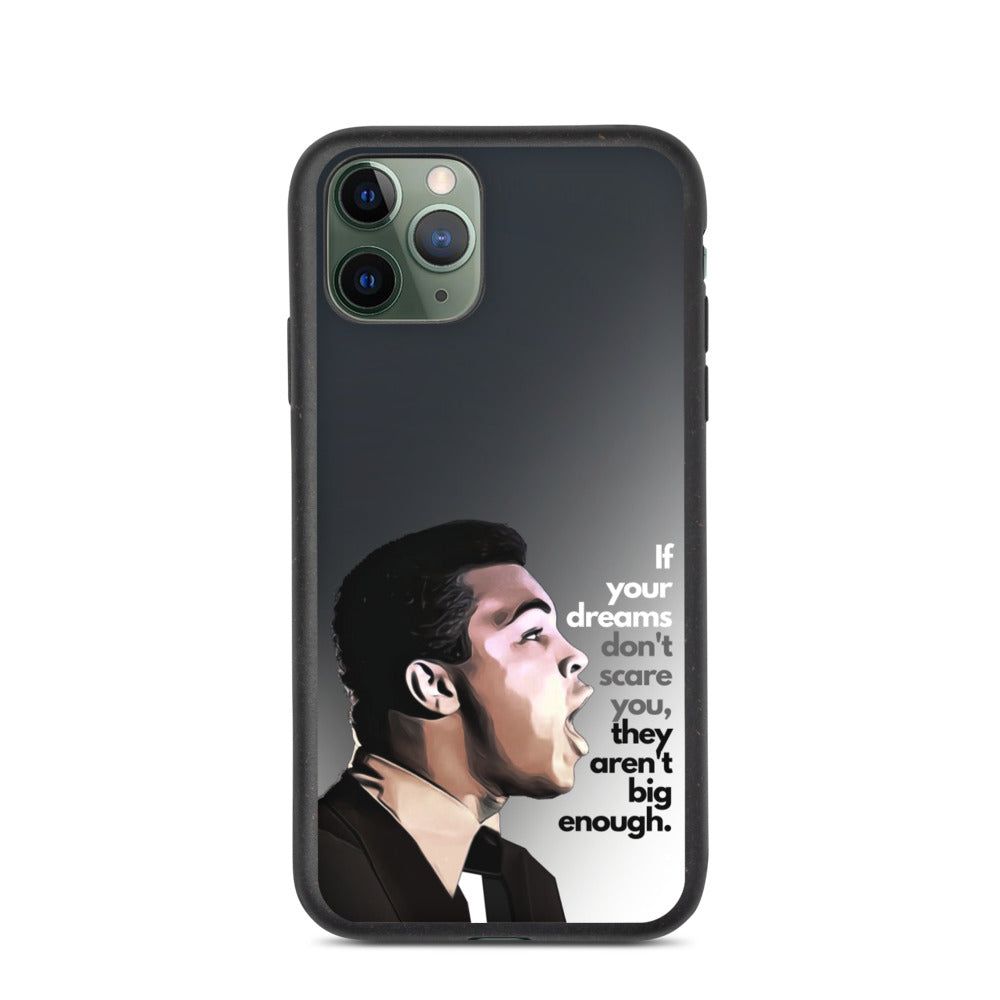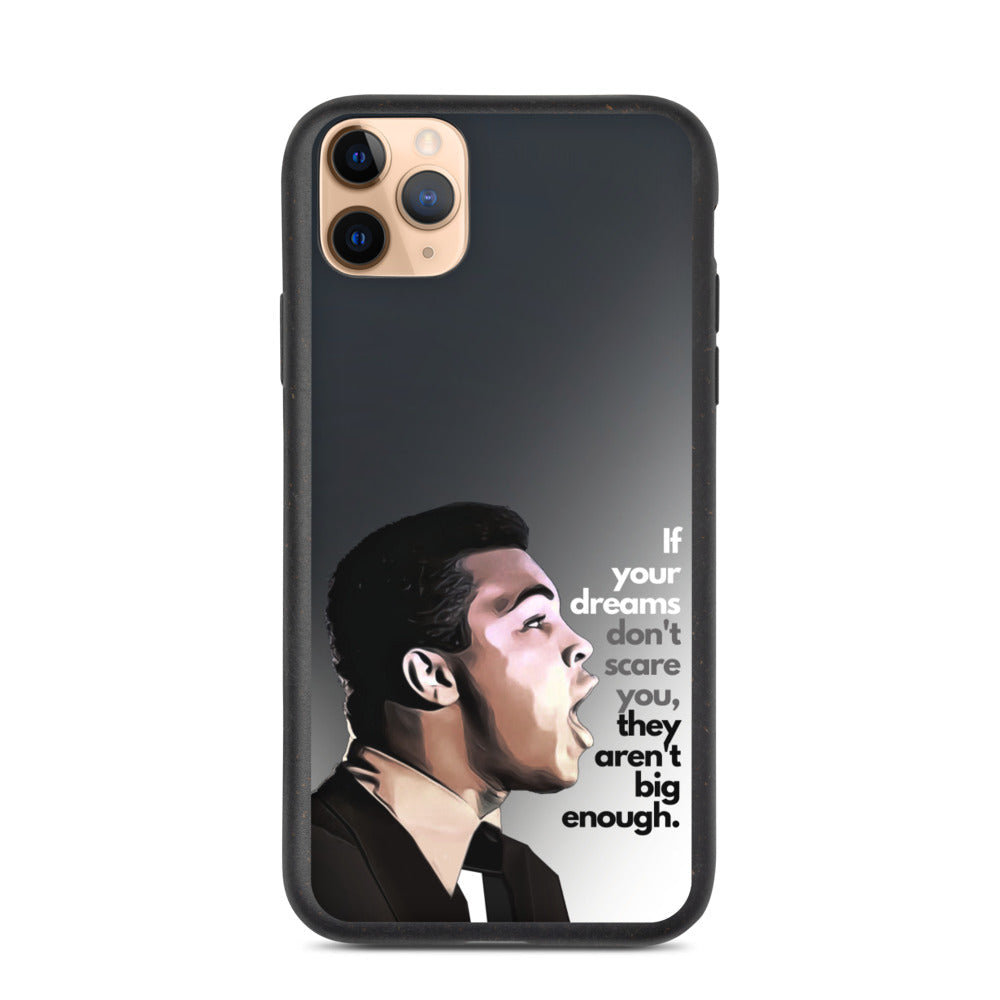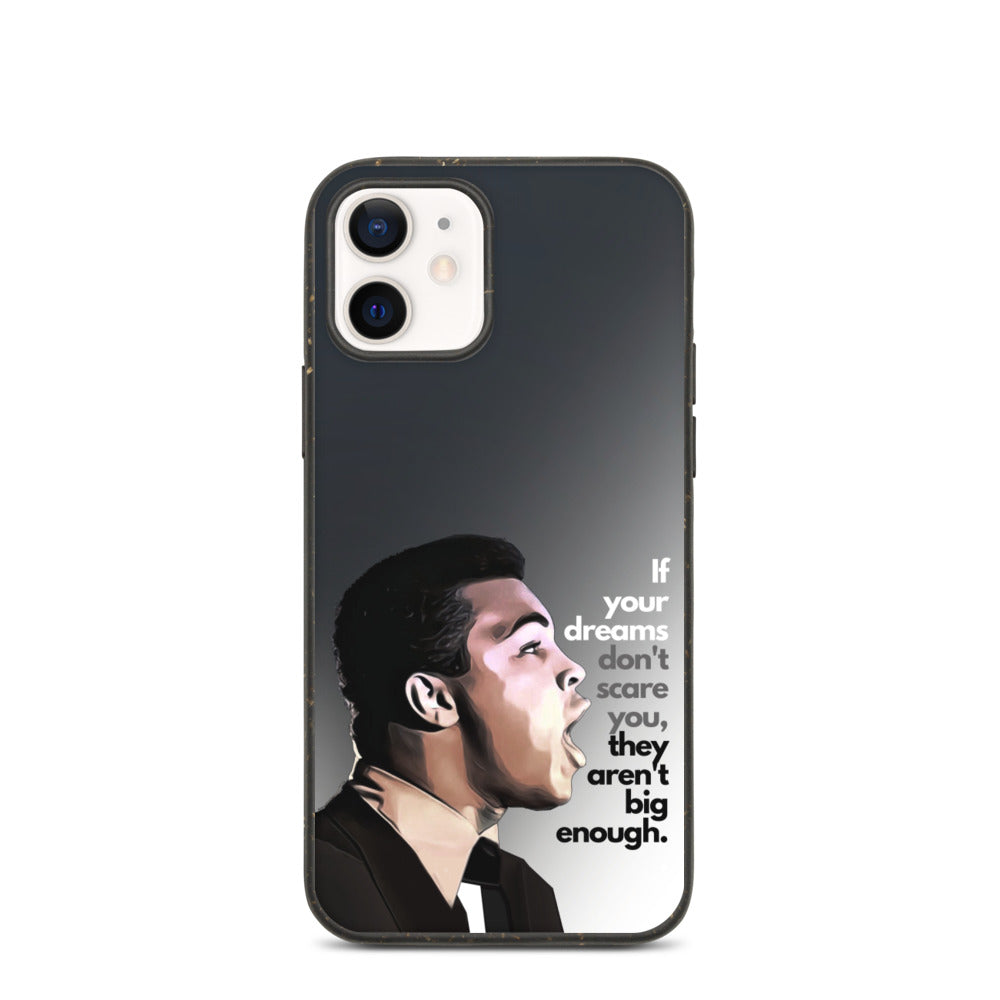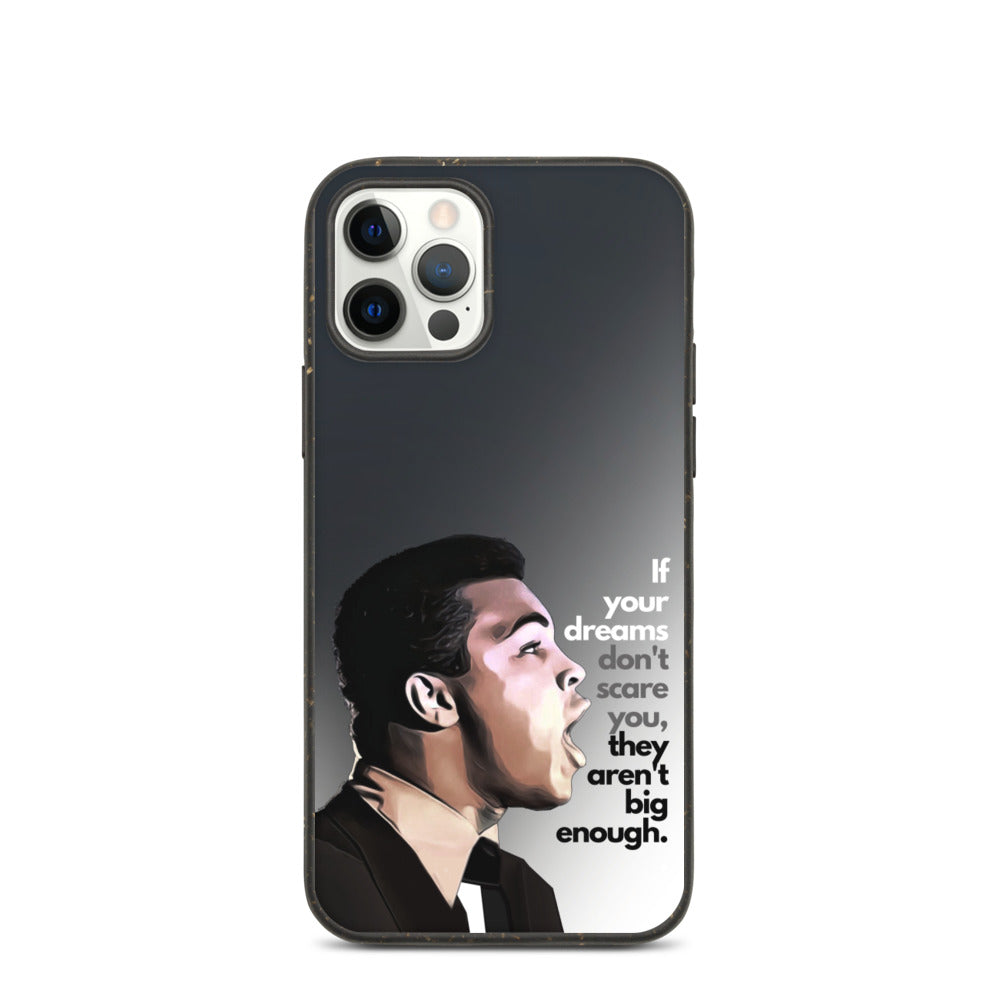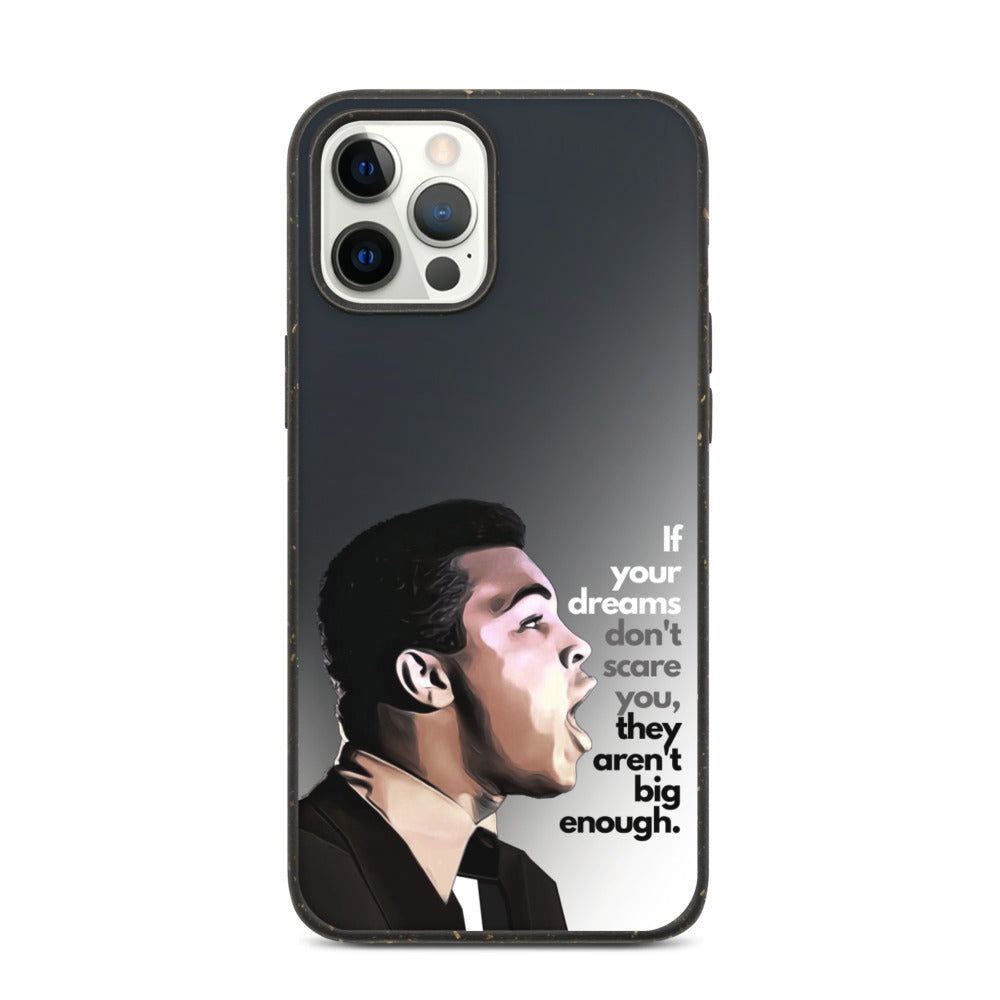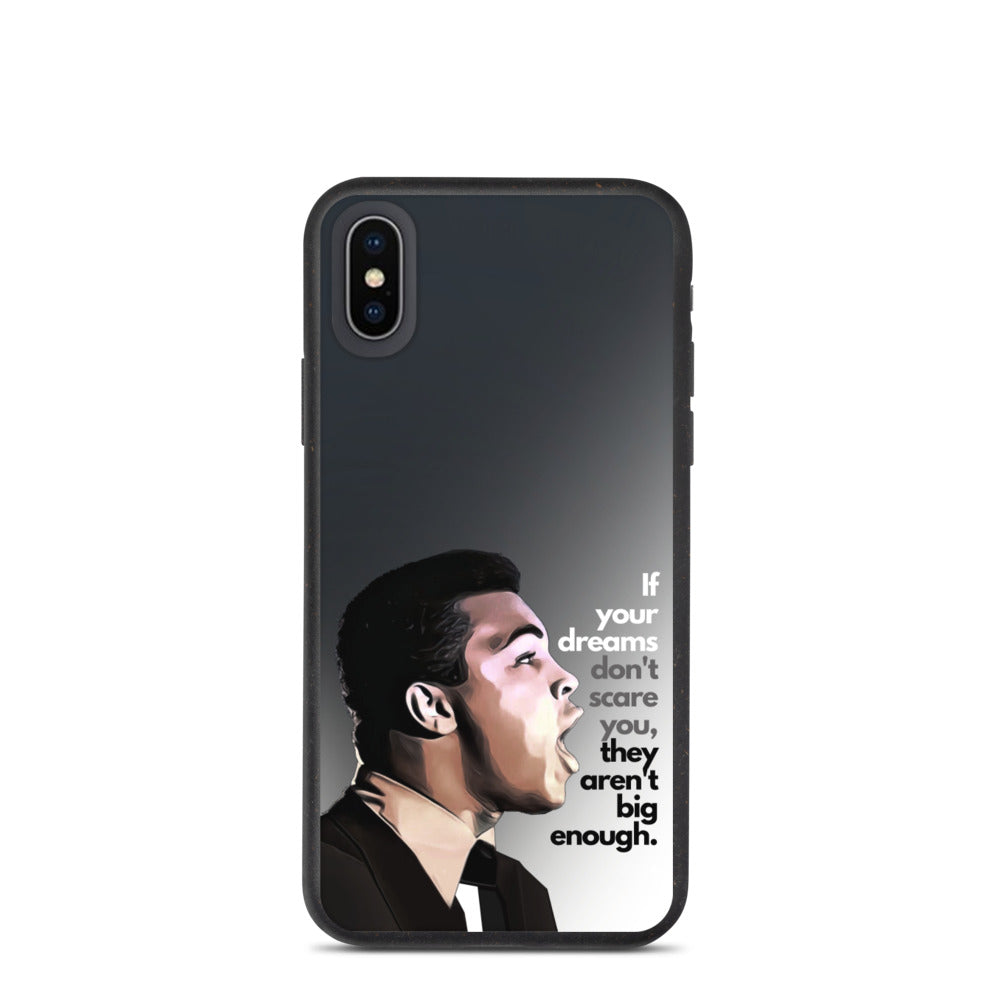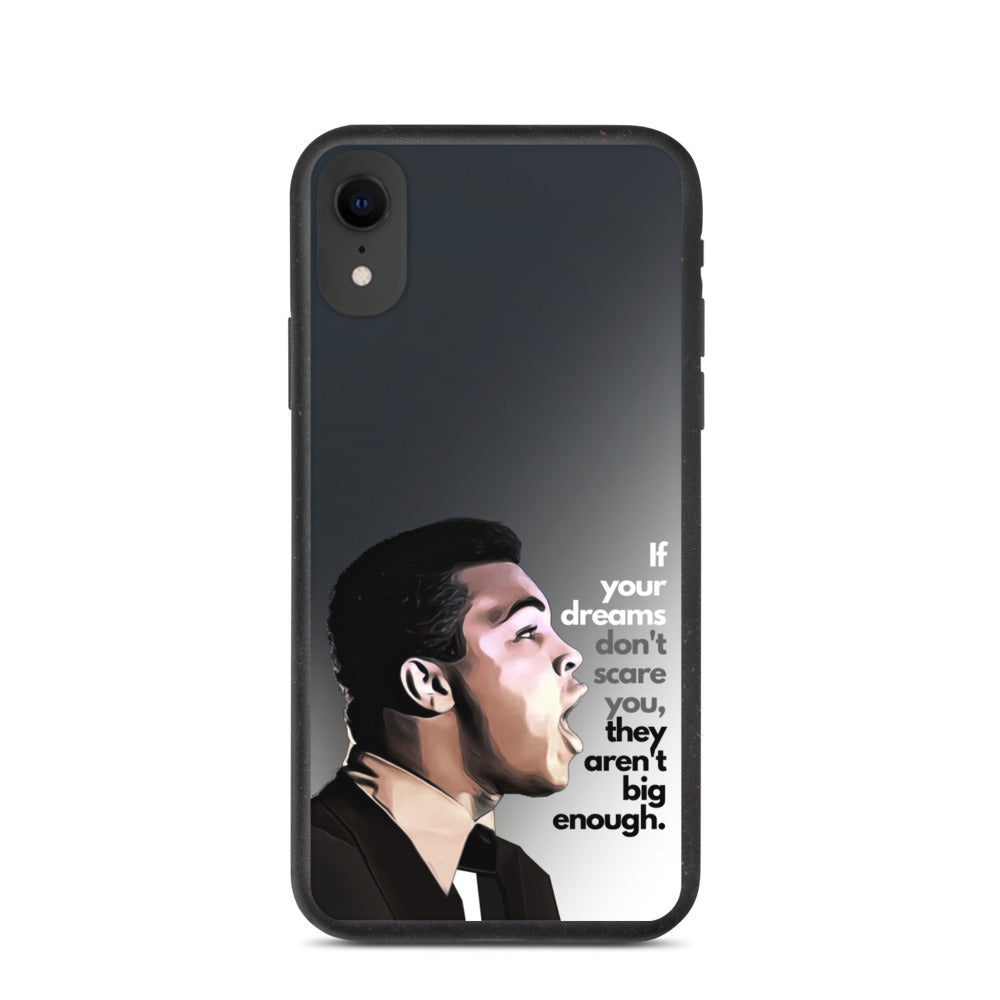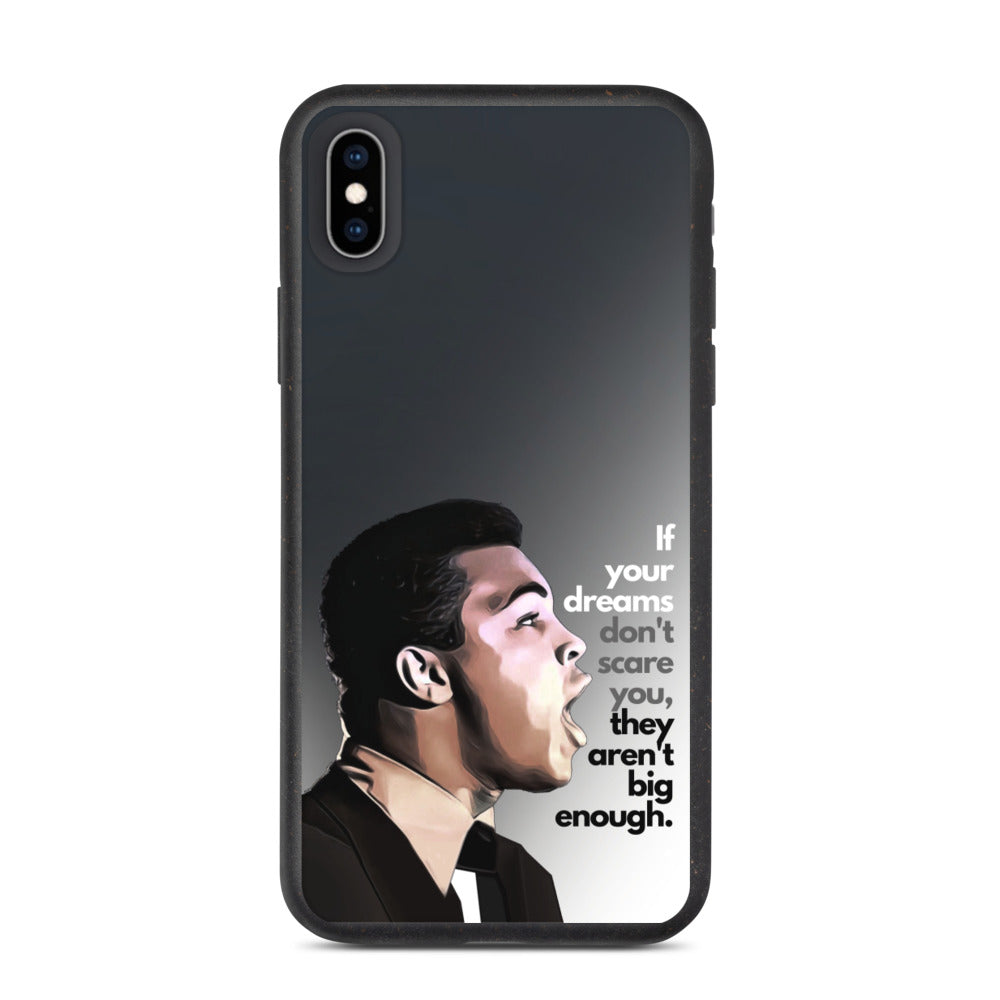 Muhammad Ali - Dreams Biodegradable iPhone case
Inspiration: Muhammad Ali
Late heavy-weight boxing Champion and Olympic gold medallist Muhammad Ali was one of the most inspiring man to live till this date.

Muhammad Ali was not only a professional boxer but also a religious man and a civil right activist who created a reputation for his positive and motivational outlook on life.

Even after two-years of his death, Muhammad Ali inspired millions of people around the world from athletes to business owners to activist and students. We can all apply some Muhammad Ali motivation in whatever we want to achieve in life.

He once said: "If your dreams don't scare you, they aren't big enough."

You're not aiming high enough if you're sitting comfortably. Don't be ordinary, have dreams that you fear and chase after them until they no longer scare you but rather give us everything we ever wanted. Like the champ himself, always aim higher.

Shop awesome MMA and Boxing Merch and Accessories at your favorite MMA Store
Protect your phone and the environment all in one go—this phone case is eco-friendly and 100% biodegradable. Cover your phone with a unique case to protect it from bumps and scratches in style.

• 100% biodegradable material
• Components: soil (30%), onions (7.5%), carrots (7.5%), pepper (7.5%), sawdust (1.5%), rice (18%), soybeans (18%), wheat (10%)
• Anti-shock protection
• Thickness over 1.8mm
• Decomposes in ~1 year
• Packaged in a degradable and protective CPE 07 bag and shipped in a carton box
• The SE case fits the 2020 iPhone SE model
• Blank product sourced from China