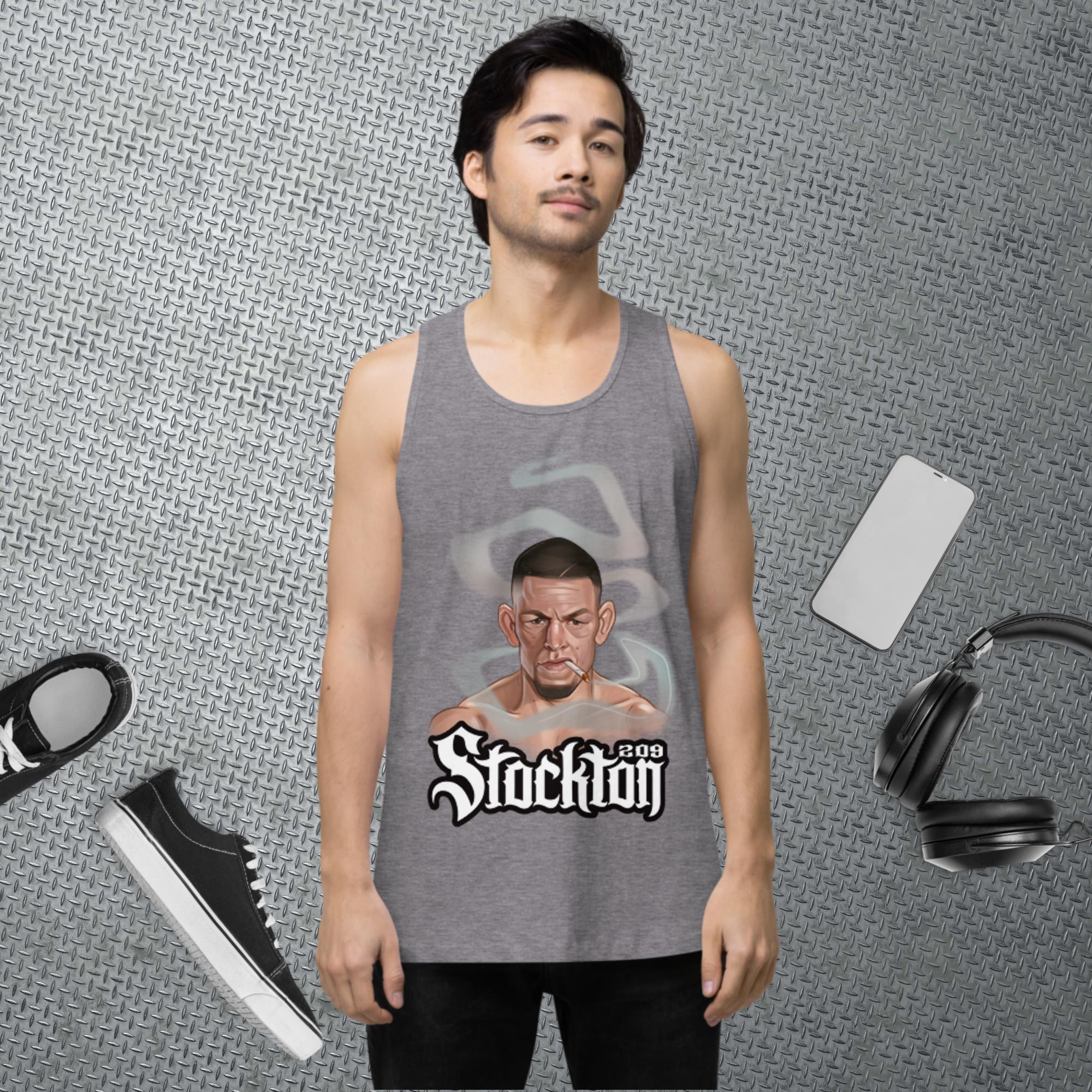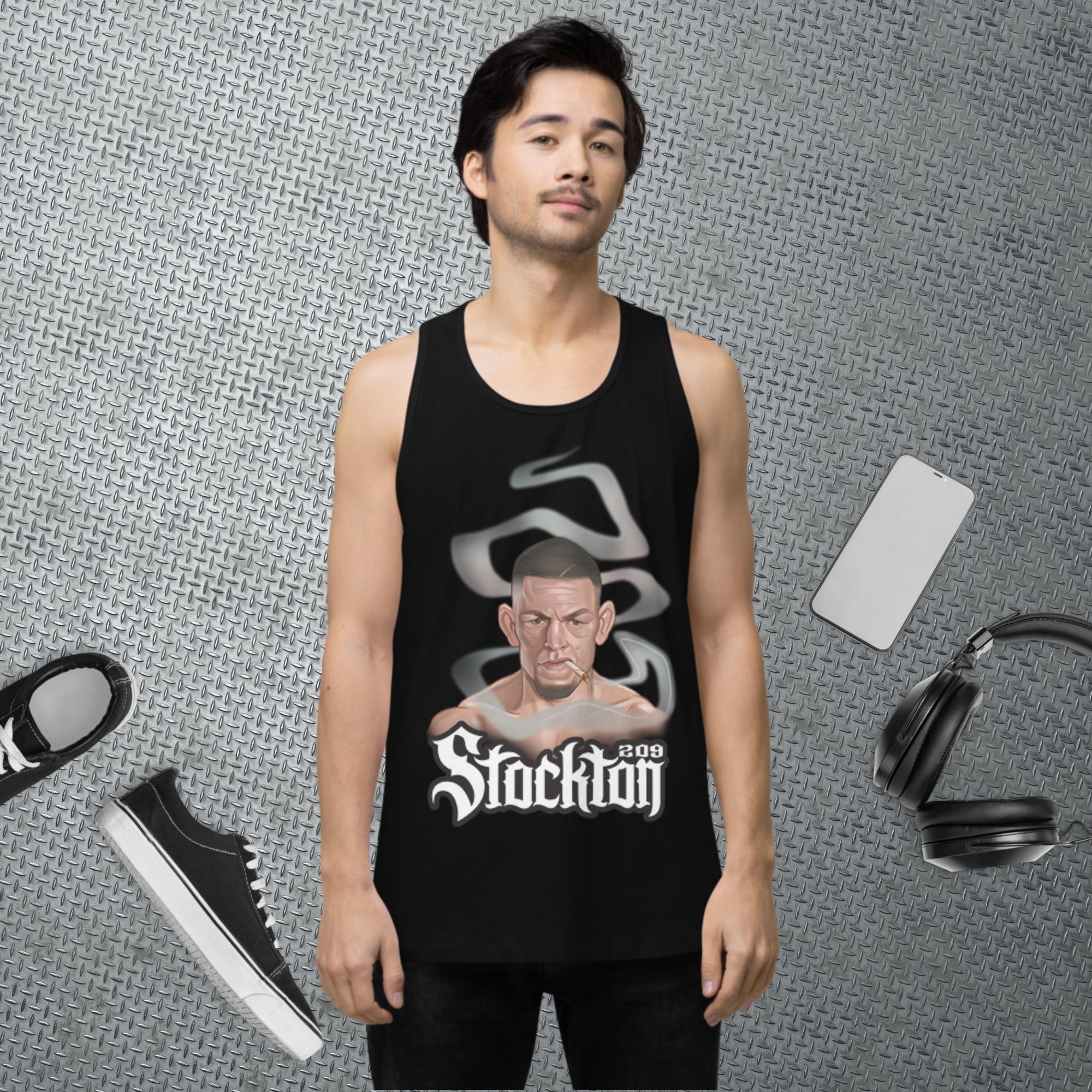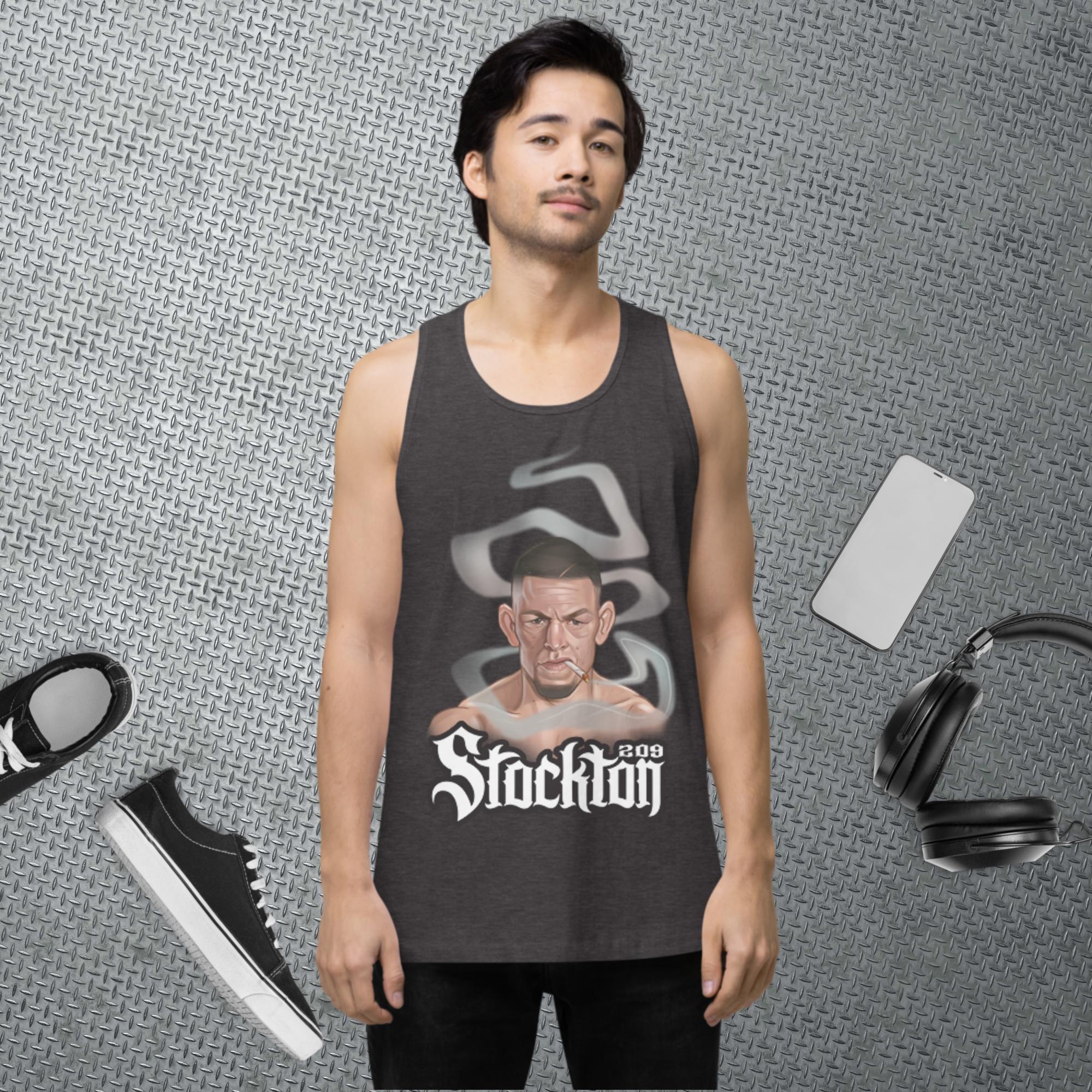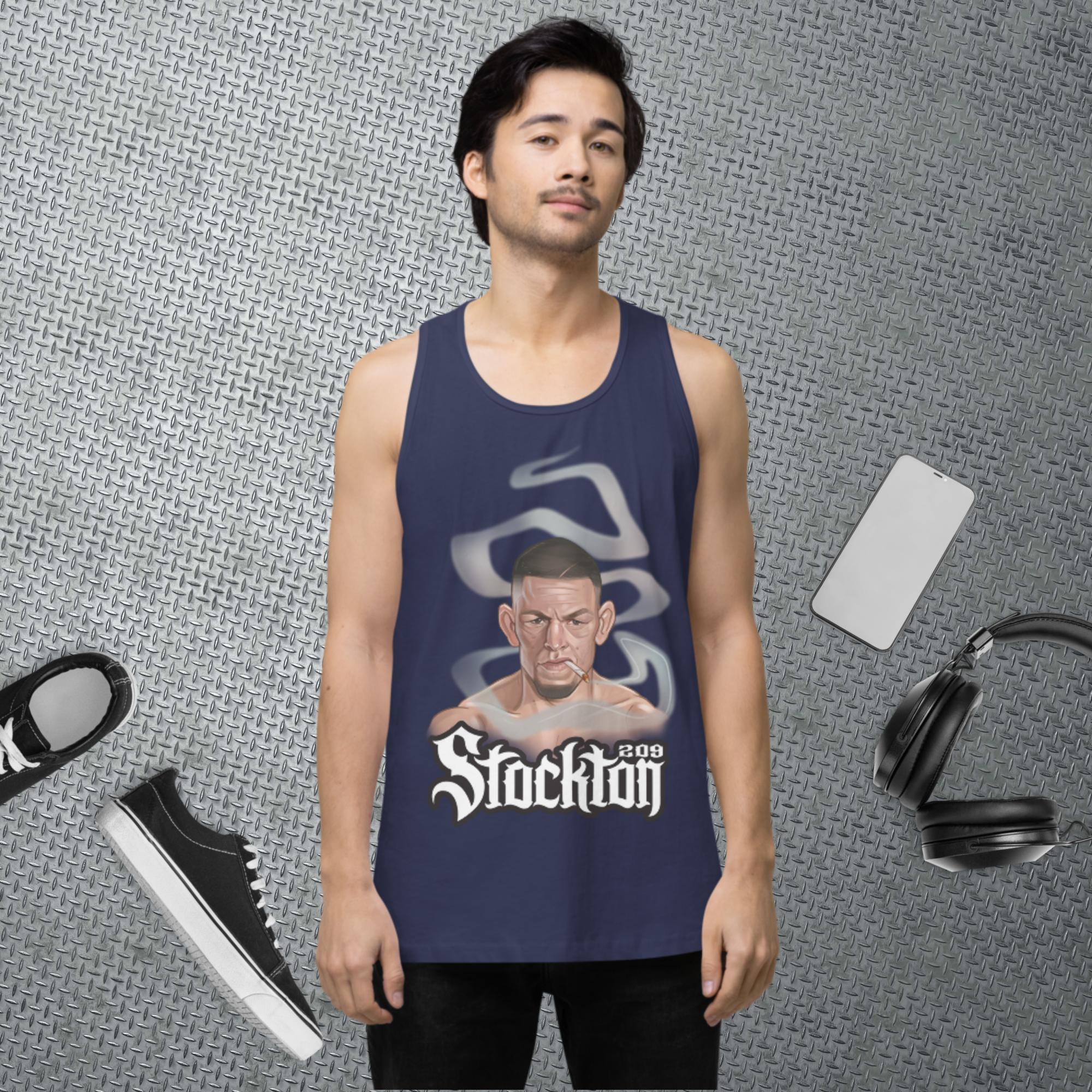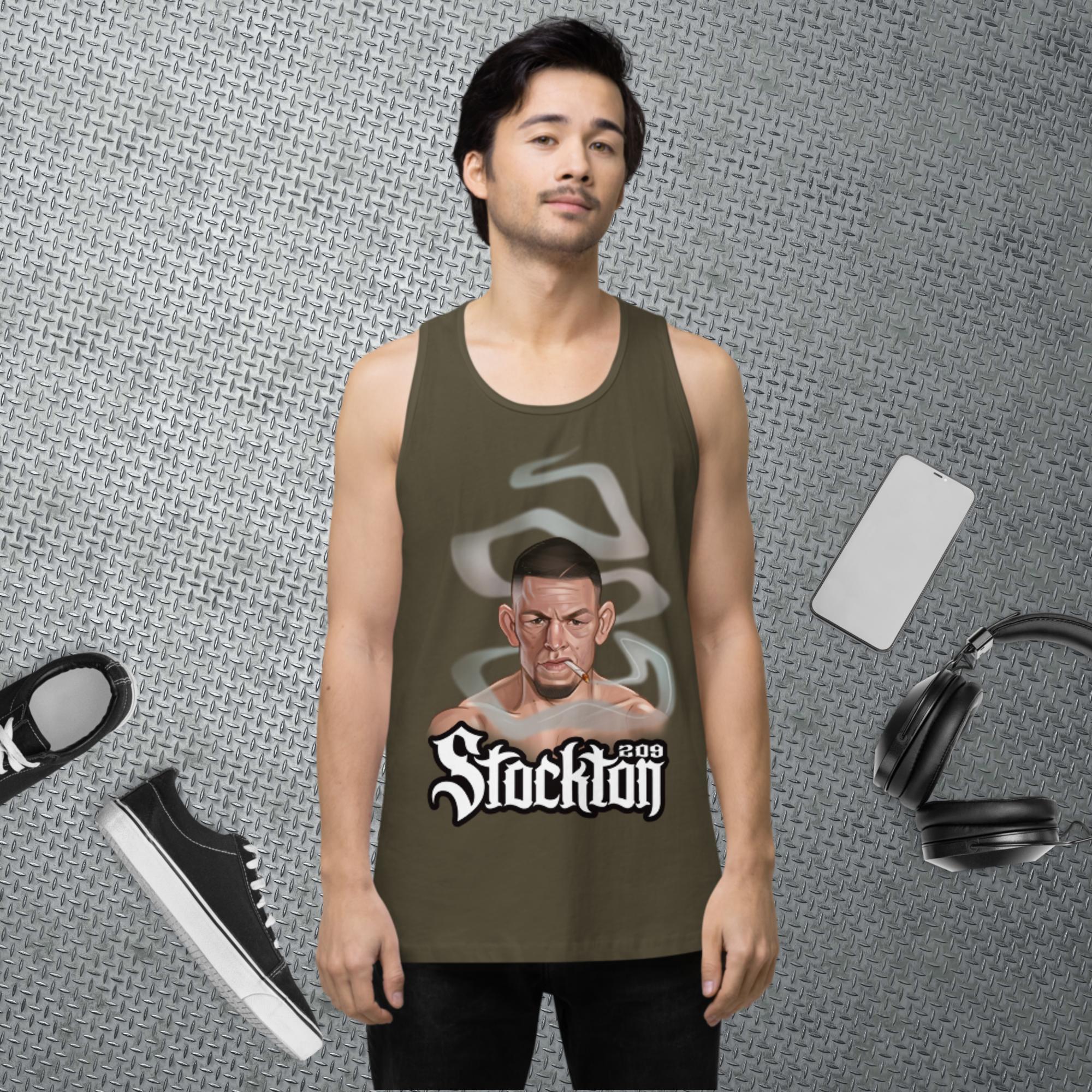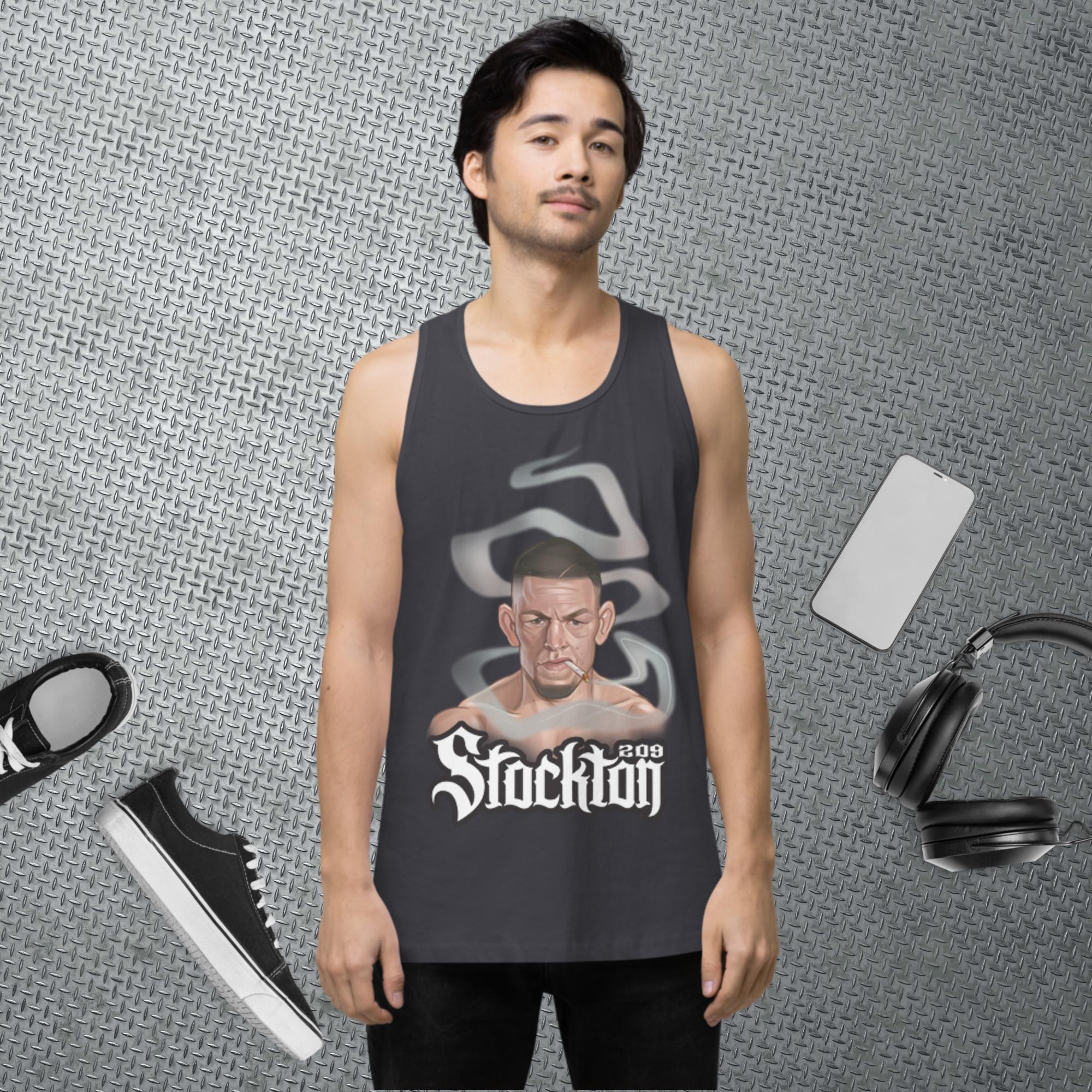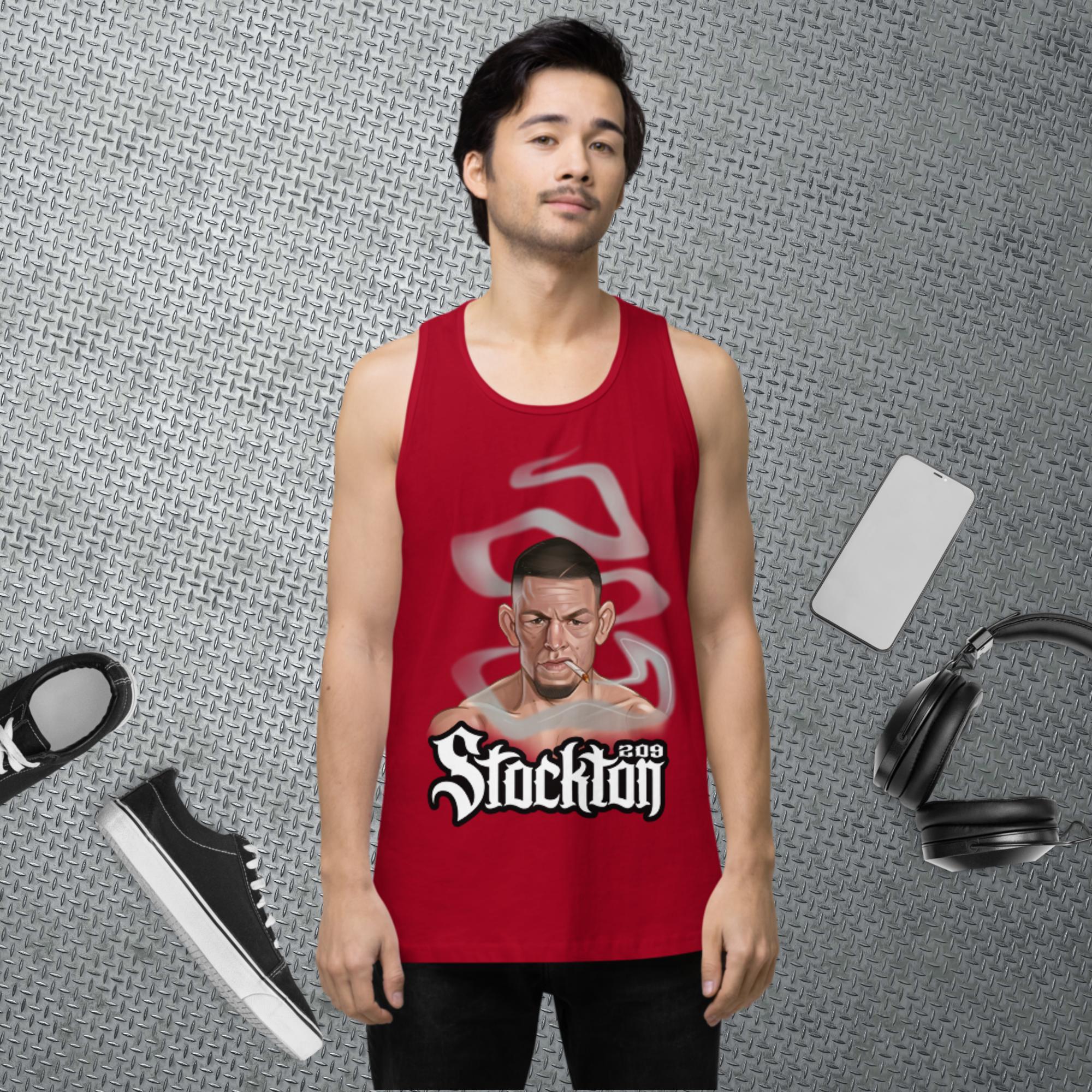 Nate Diaz - Stockton 209 Men's premium tank top
Nate and Nick Diaz Army
Thugs. Gangsters. Animals. Lunatics.

All words used to describe the Diaz brothers, Nick and Nate, two of MMA's most fascinating figures.

Warriors. Exciting. Intriguing. Talented.

All words used to describe that same pair, who have been on either side of the ledger in some of the best fights the sport has ever seen.

And so it goes for the Diaz boys, the finest scrappers to ever come from Stockton, Calif. They're a double-edged sword, a mix of fury and focus, blessed with the gift to create incredible carnage both inside the cage and out.

That's the stigma they've created for themselves. The majority of people know only what they see on television, and what they see on television is a pair of guys who say things they shouldn't say, do things they shouldn't do and don't seem too concerned about what people think of them.

It's the most polarizing act in the sport.

Diaz fans love their anti-establishment, give-your-boss-the-finger stylings. They march to the beat of their own drum and don't apologize for it. It's an approach most people only dream of—the ability to get up from their desk and walk out on their job when slighted, or tell a professor where to go after getting a mark they don't agree with.

Those who dislike the brothers target the same brash approach as a problem. They're not good role models, they swear too much, they take the fight too seriously and they're both obviously too unstable to be out in public—much less in the public eye—as pro athletes.

Take it for what it is. It isn't going to change.

However, as the sport grows and the camera-averse brothers begin to open up a little more, people are realizing there's more than meets the eye. Teammates rave about their leadership and loyalty—particularly of Nick, who has seen his star rise to unprecedented heights in the past year.

They're seen more often in their natural environment, doing triathlons and training for fun instead of in fight mode while cutting weight and being generally mad at the world. It's given a whole new dimension to the understanding people have of them. In their own way, they're actually likeable.

These two have grown up on the streets of one of America's toughest cities, which has sharpened them into the streetwise brawlers people now see. They've also tempered that wild side with a lifetime dedicated to martial arts, the respect and honour of which may very well be what put them in a cage instead of a jail cell.
It's truly an incredible thing to see.
....
Shop dope MMA tank tops!
It's always a good decision to invest in premium-quality basics that'll look good and last long. The men's premium tank top is exceptionally soft and smooth and made of durable materials. Wear it as your workout top, layering piece, or on its own, paired with your favorite bottoms.

• 100% combed ring-spun cotton
• Athletic Heather is 85% cotton, 15% viscose
• Charcoal Heather is 60% polyester, 40% cotton
• Fabric weight: 5.5 oz/yd² (186.48 g/m²)
• Soft-washed and tight-knit mid/heavyweight material
• Relaxed fit
• Extra soft surface
• Sleeveless drop arm
• Blank product sourced from Bangladesh