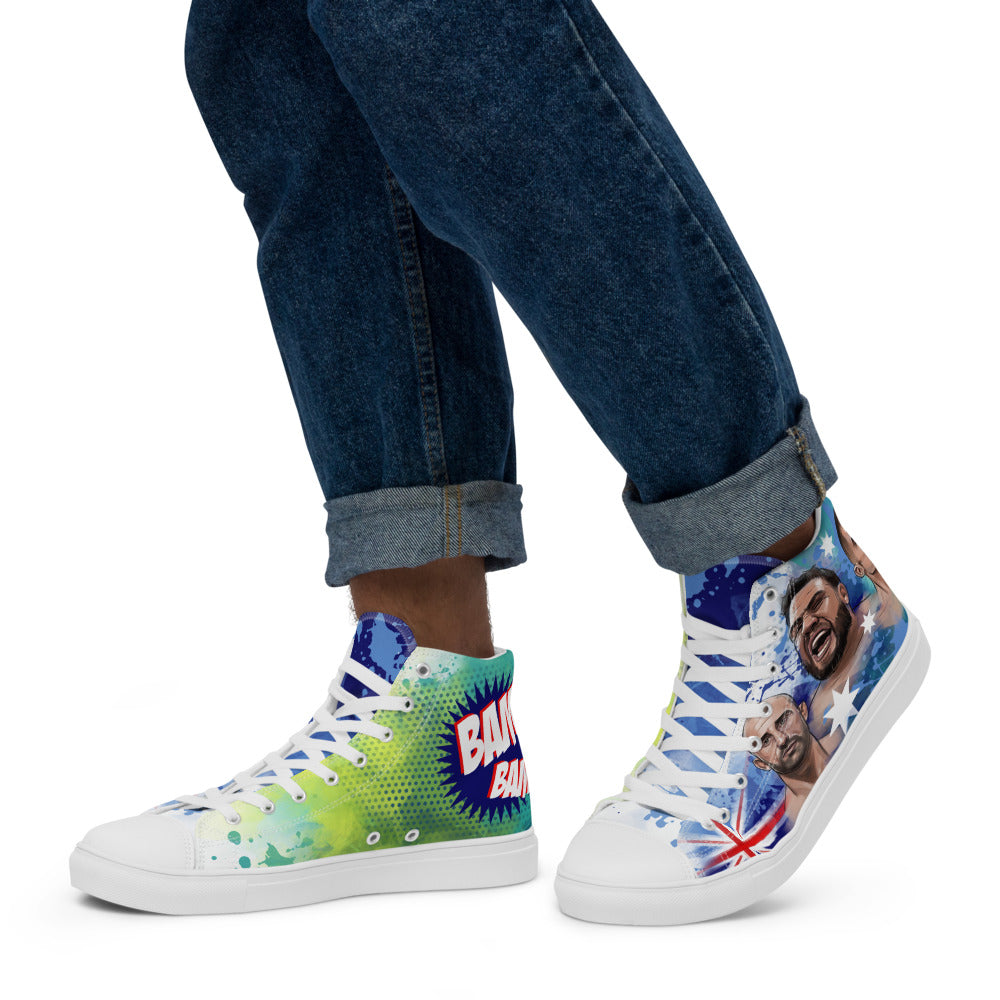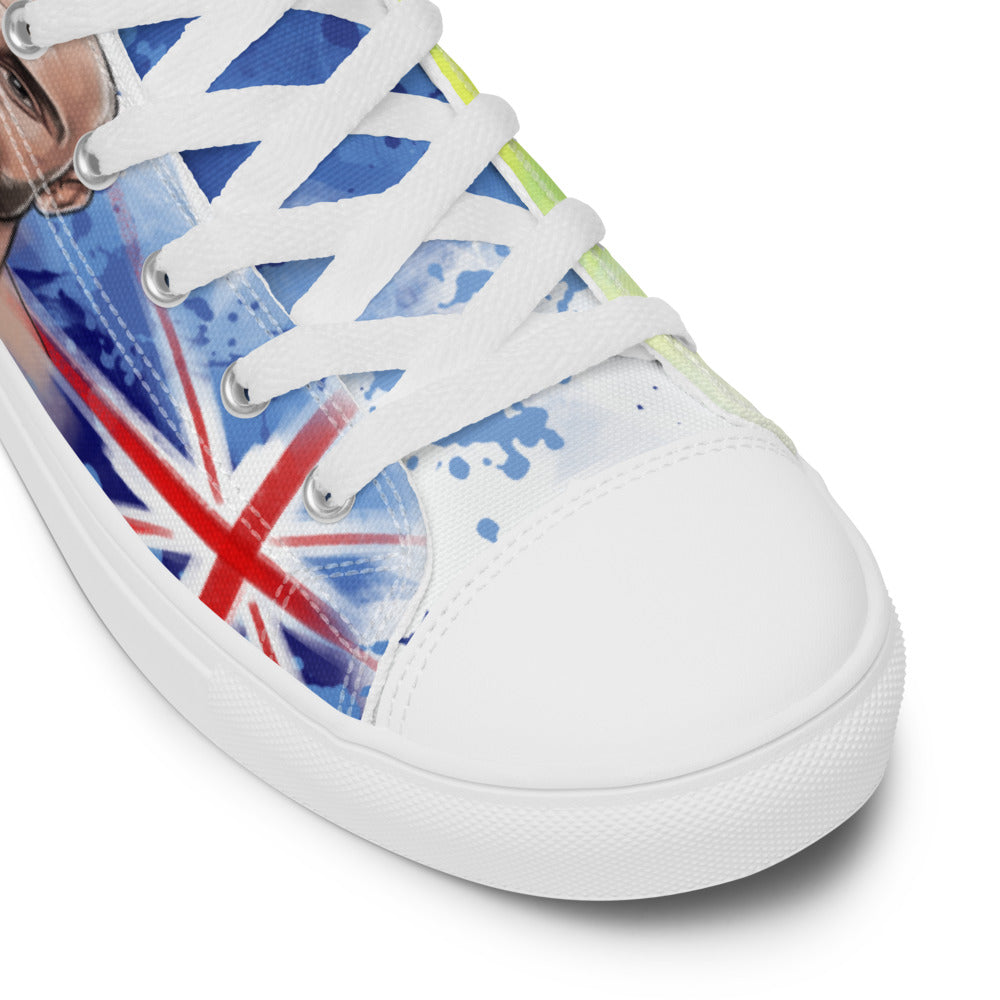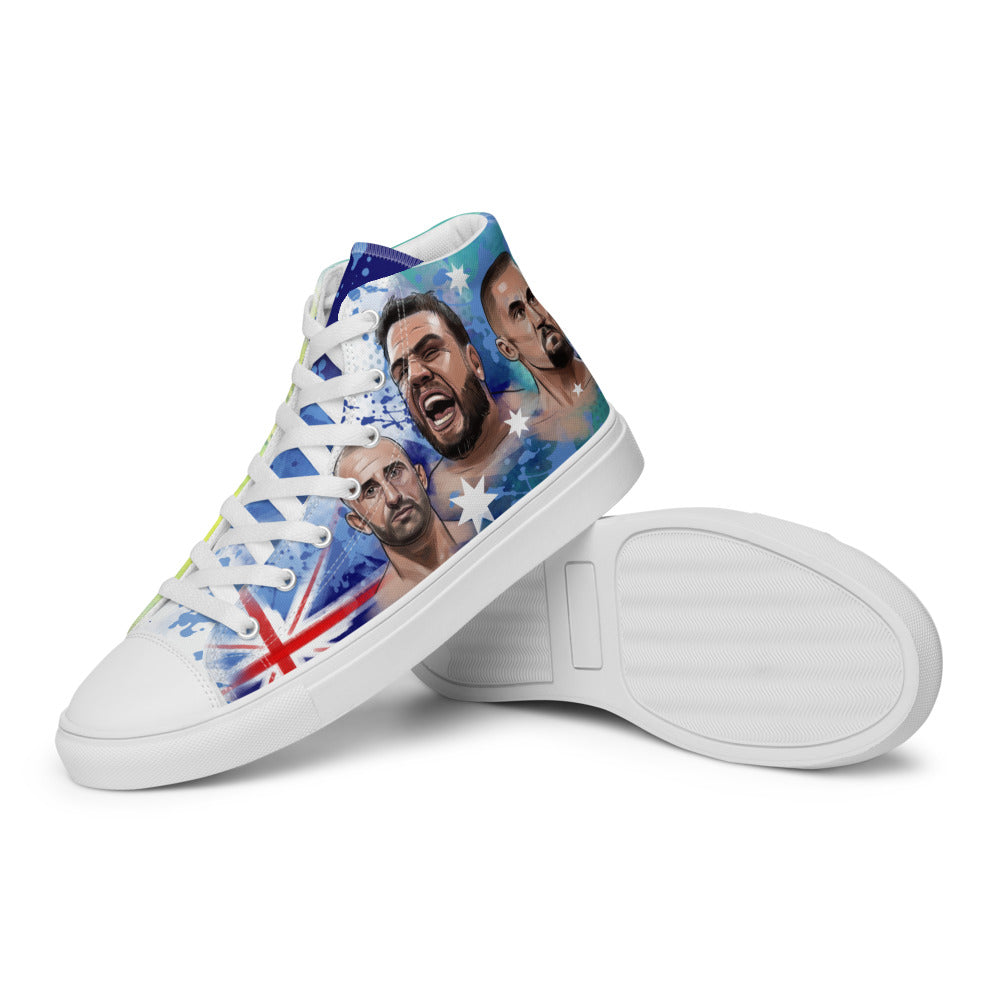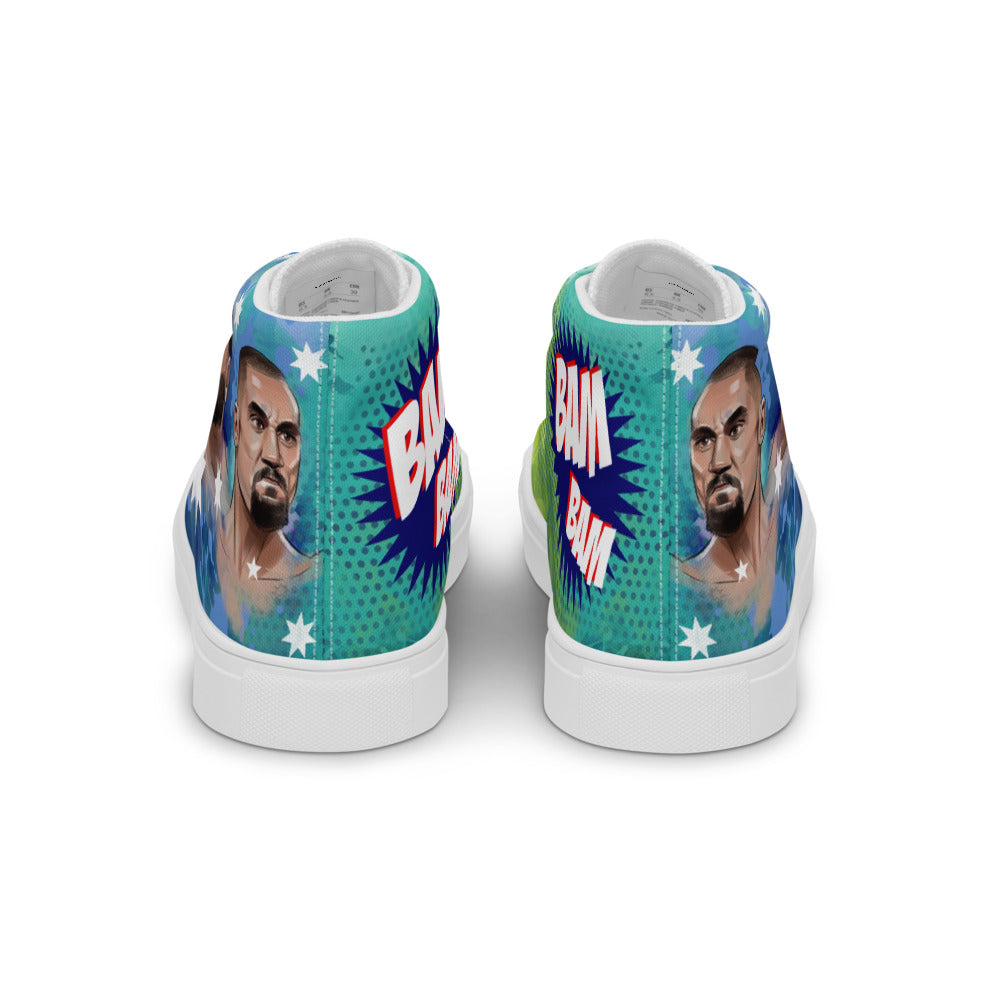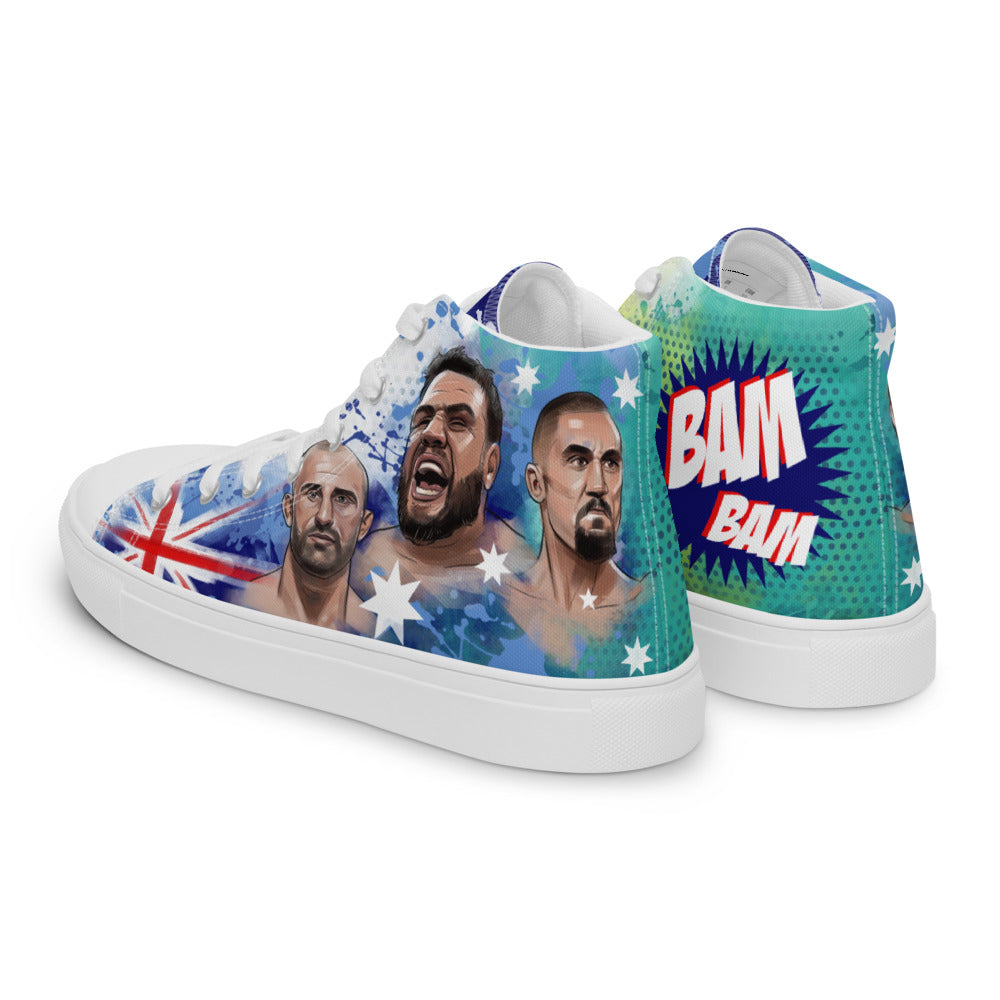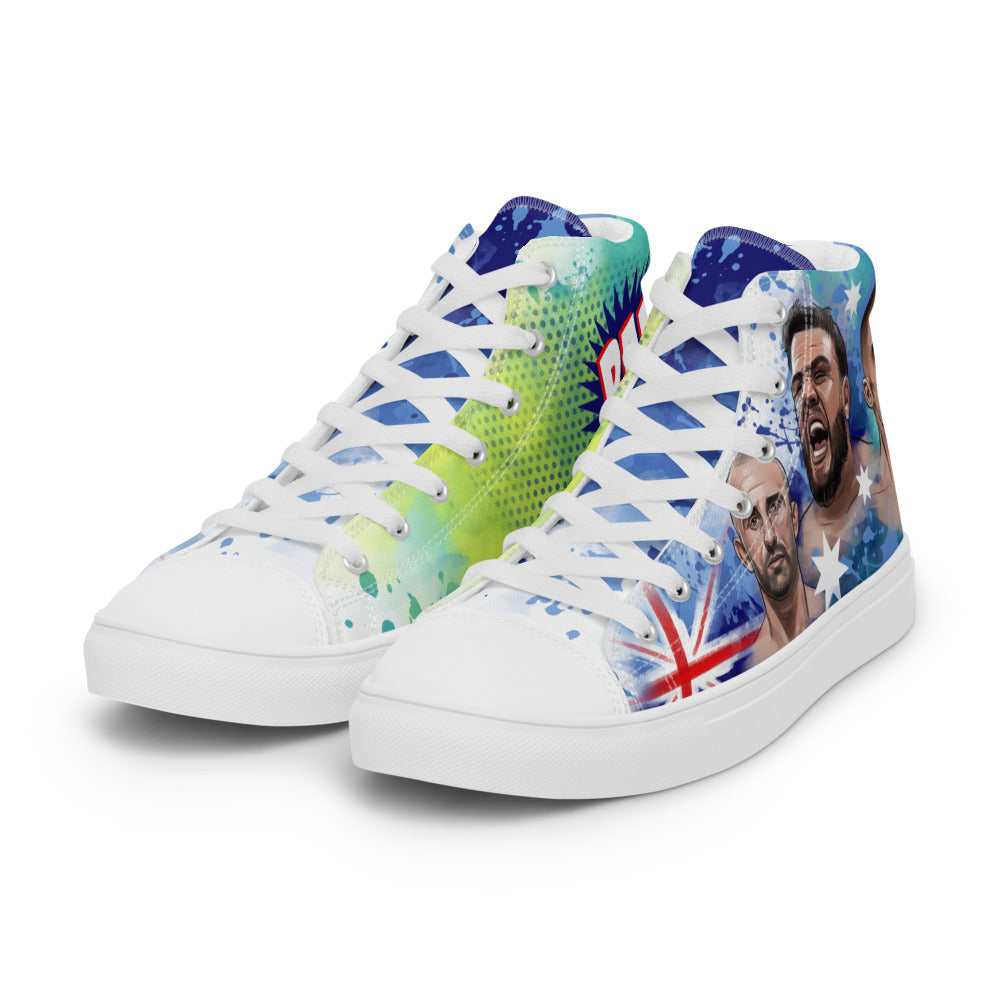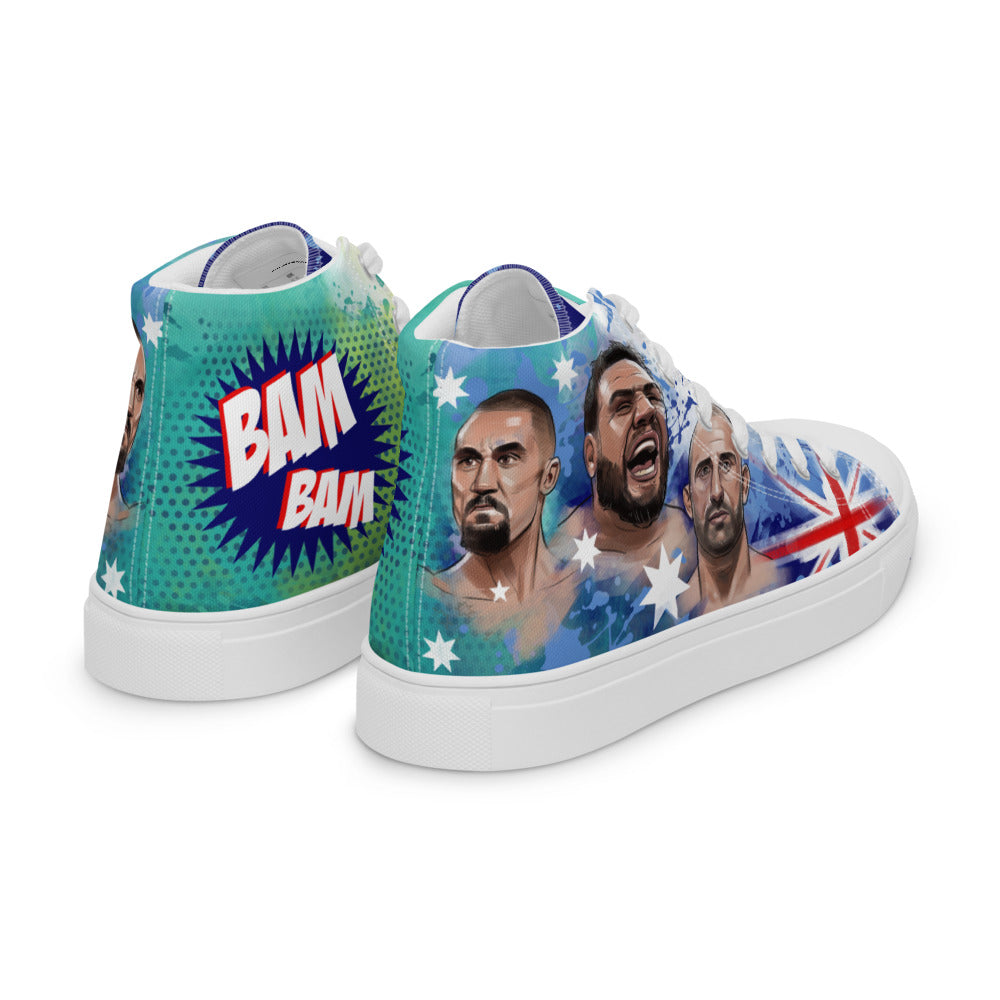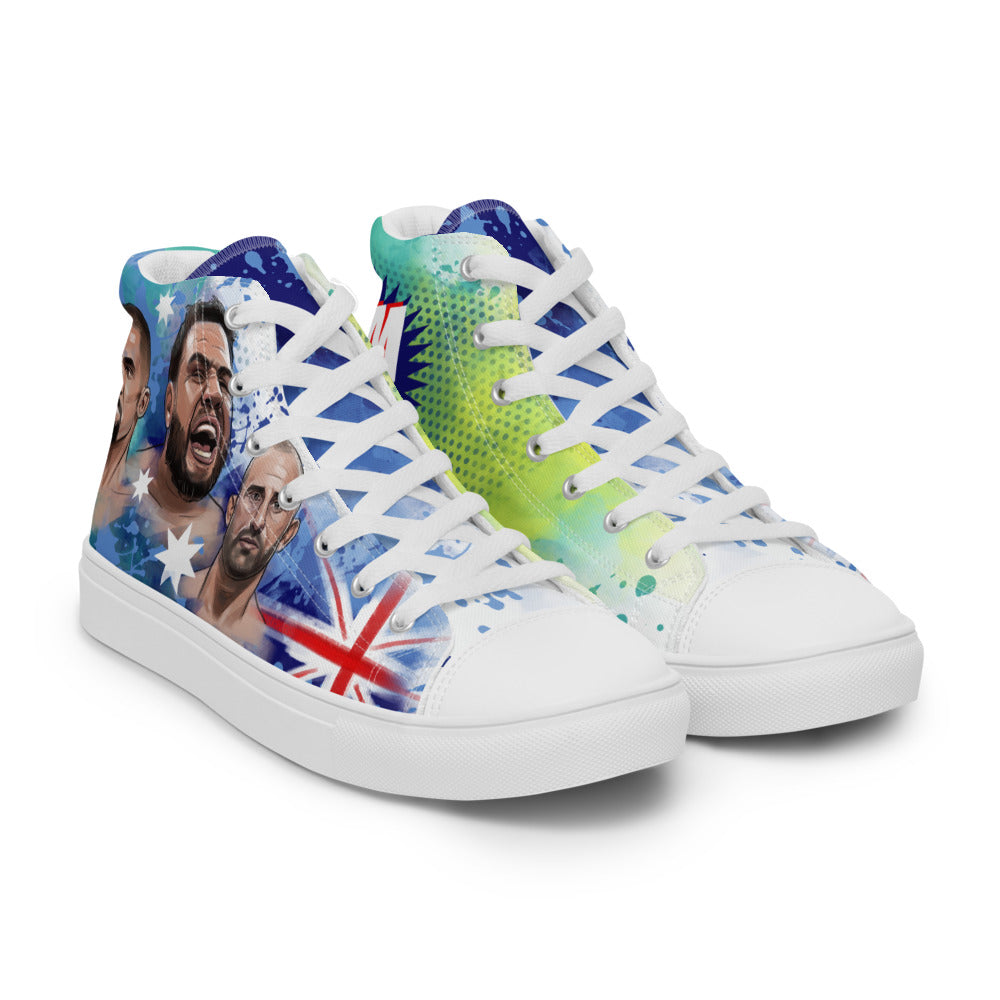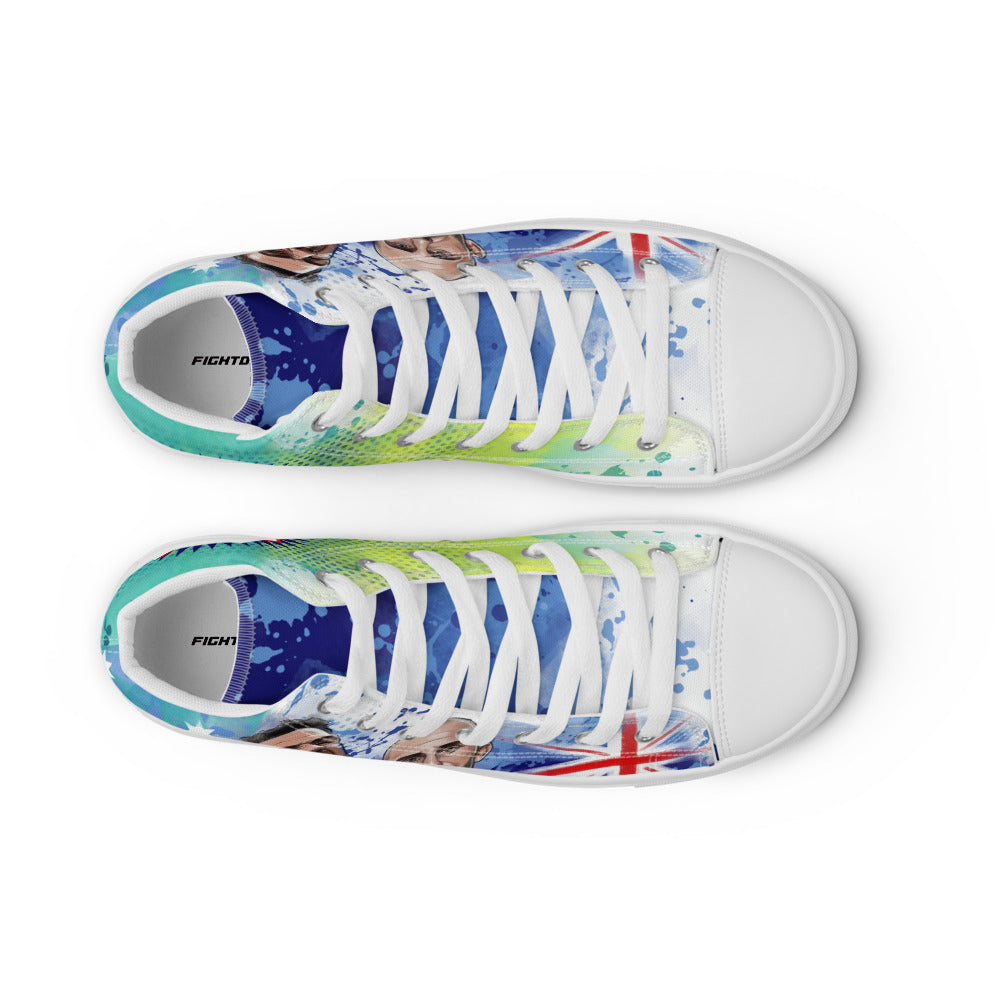 Do a Shoey, Celebrate the Aussie Way - Men's High Top Canvas Shoes
Origin of the Shoey
To "do a shoey" is to pour a beverage, traditionally beer into a shoe that could be yours or someone else's, and chug it. Beer cascades down your shirt. Then you or someone else wears the wet shoe for the night.

In Australia, it is not a question of whether the shoe fits or not; it is about how much beer the shoe fits. So, what are the origins of the shoey?

The origins of the shoey lie in 1800s Germany, and more recently it has been a tradition for a handful of Australians, thus the Australian cultural contribution to international sports seems to be drinking from a sweaty boot.

In a sport that has its fair share of the unusual, extreme, exciting and often downright jaw-dropping, Tai Tuivasa has carved out a profile as one of the most popular athletes in the UFC.

At the heart of it, of course, has been the "shoey", the reasonably uncouth celebration where Tuivasa chugs a beer from a shoe, which are both thrown to him from members of the crowd.

You can put a lot of it down to Australian larrikinism. But for Tuivasa it has become something bigger, it has, in fact, grown a life of its own.

"It's just something you do when you're partying with all your mates," he explained. after beating Derrick Lewis.

"Honestly, I didn't think it was going to be anything. And it's not like it is, it's not like I created it or was the first ever to do it; there's been the Mad Hueys, Dan Ricciardo ... all Aussies know what it is. But it was just something that me and my mates would do on a bender. Some of the things my mates would do, you probably wouldn't put that on television.

Shop Tai Tuivasa inspired shoes at your favorite MMA Store

Step up your shoe game and celebrate the Aussie Way with the High Top Canvas Shoes. These handmade, trendy shoes are sure to spice up your outfit. Get yours now!

• 100% polyester, canvas upper side
• Ethylene-vinyl acetate (EVA) rubber outsole
• Breathable lining, soft insole
• Faux leather toe cap
• White laces
• Padded collar, lace-up front
• Blank product sourced from China

Important: This product is available in the following countries: United States, Canada, Australia, New Zealand, and Japan. If your shipping address is outside these countries, please choose a different product.

Disclaimer: The shoes will have a glue-like smell when opening the box. The smell will disappear a few days after the shoes are unpacked.