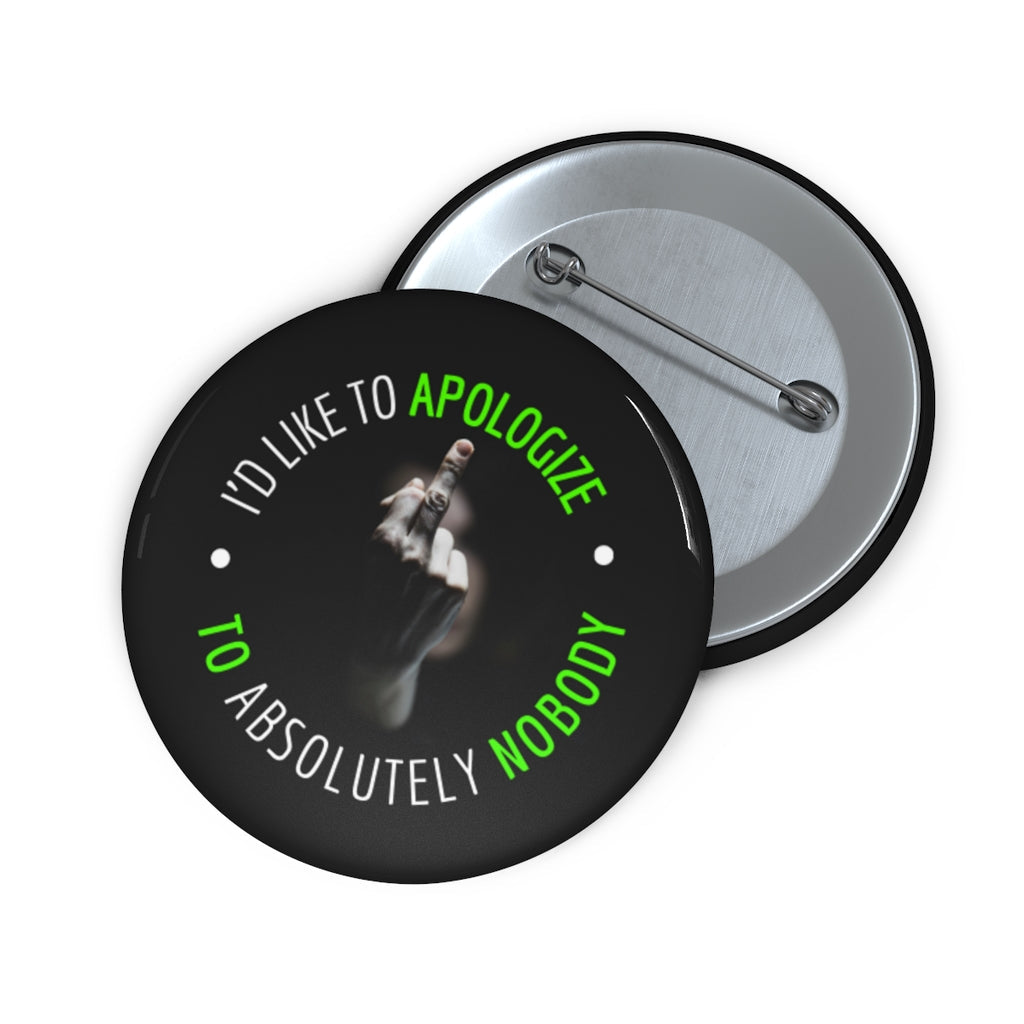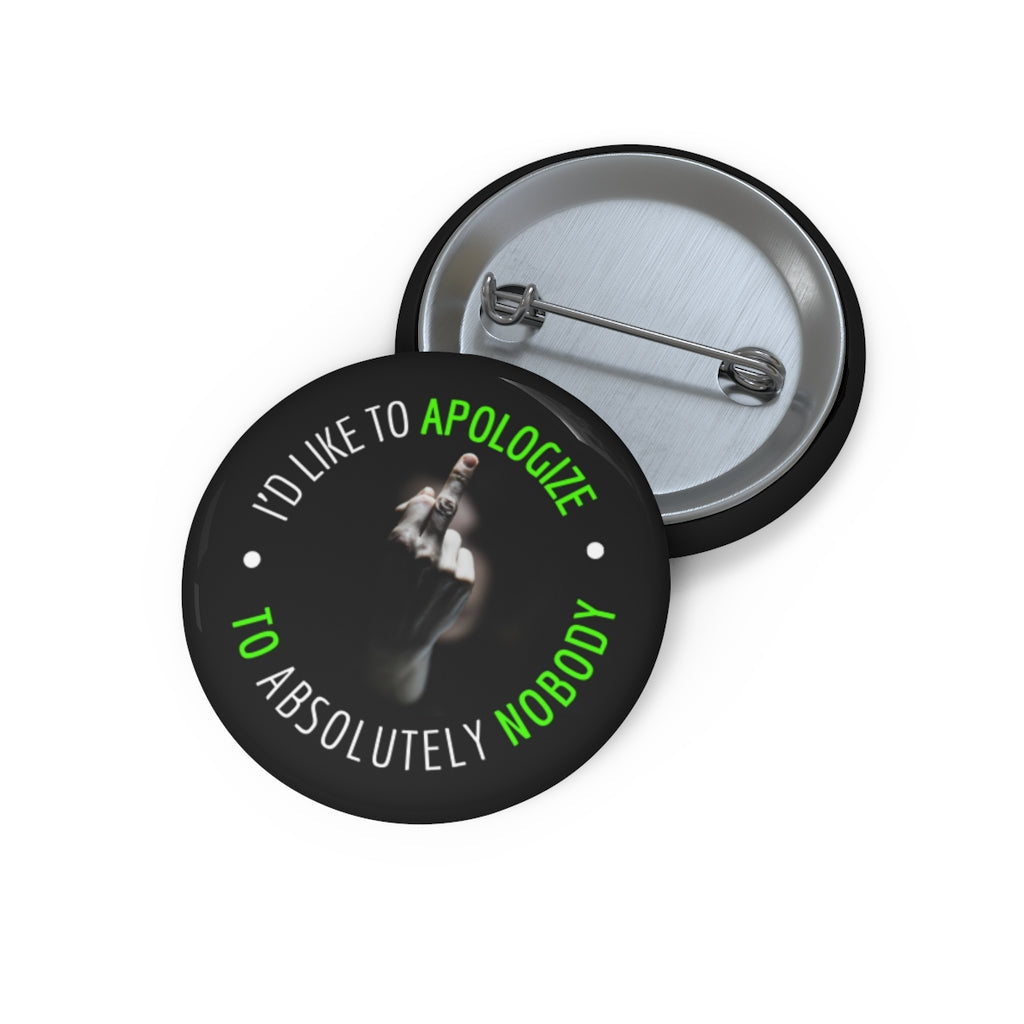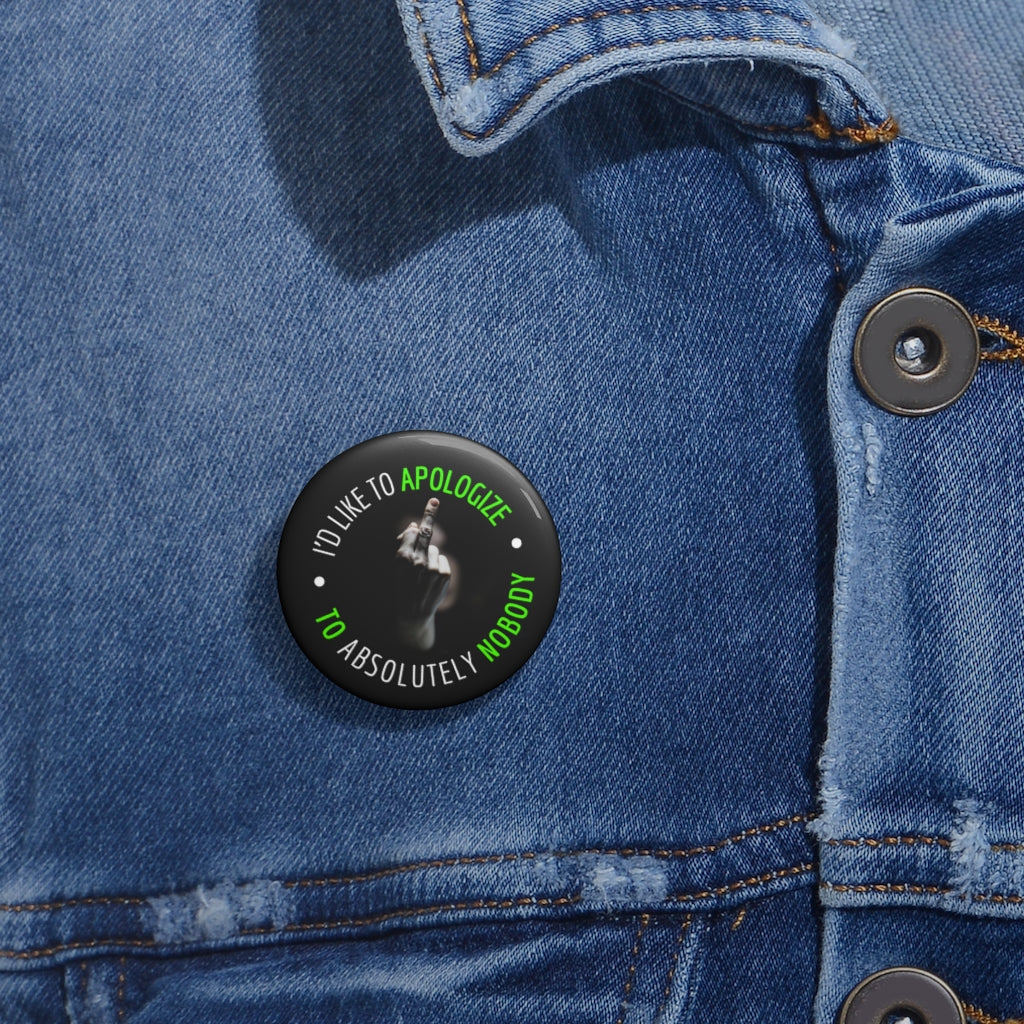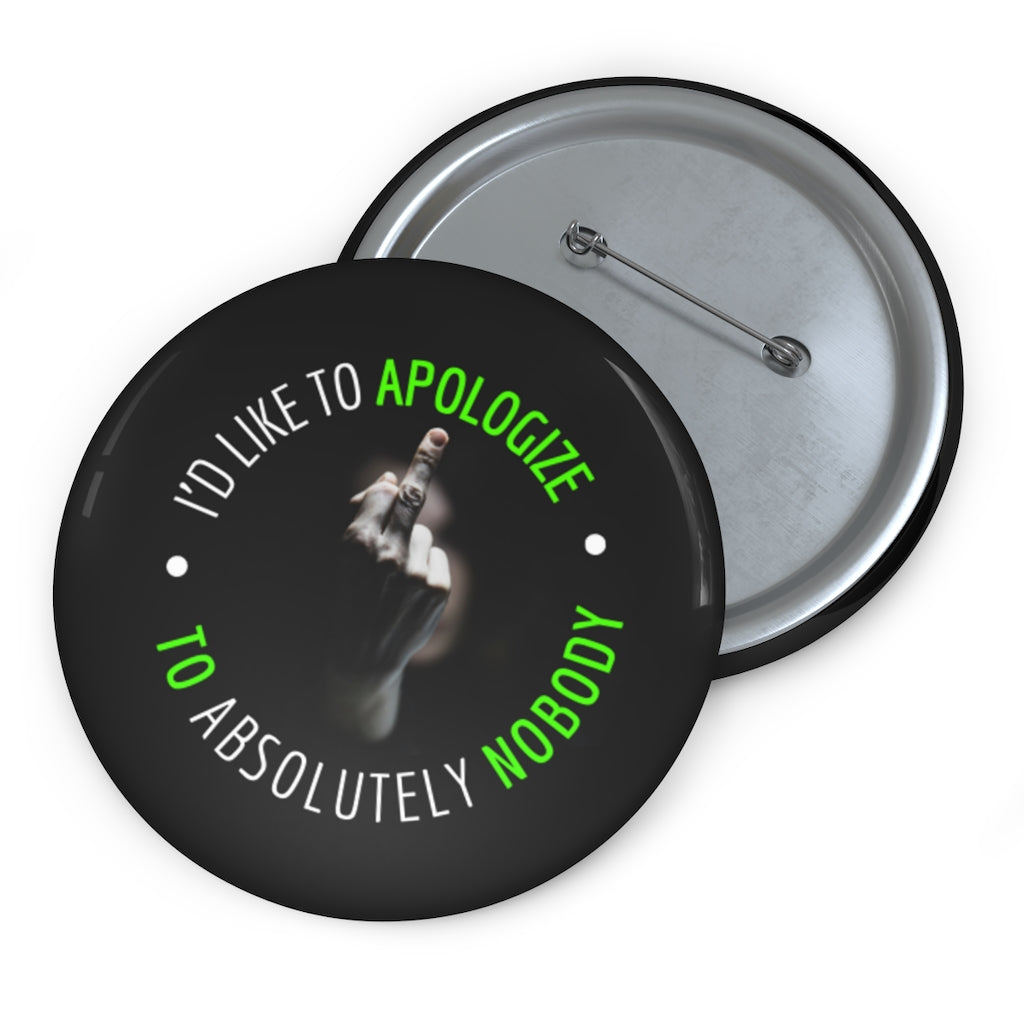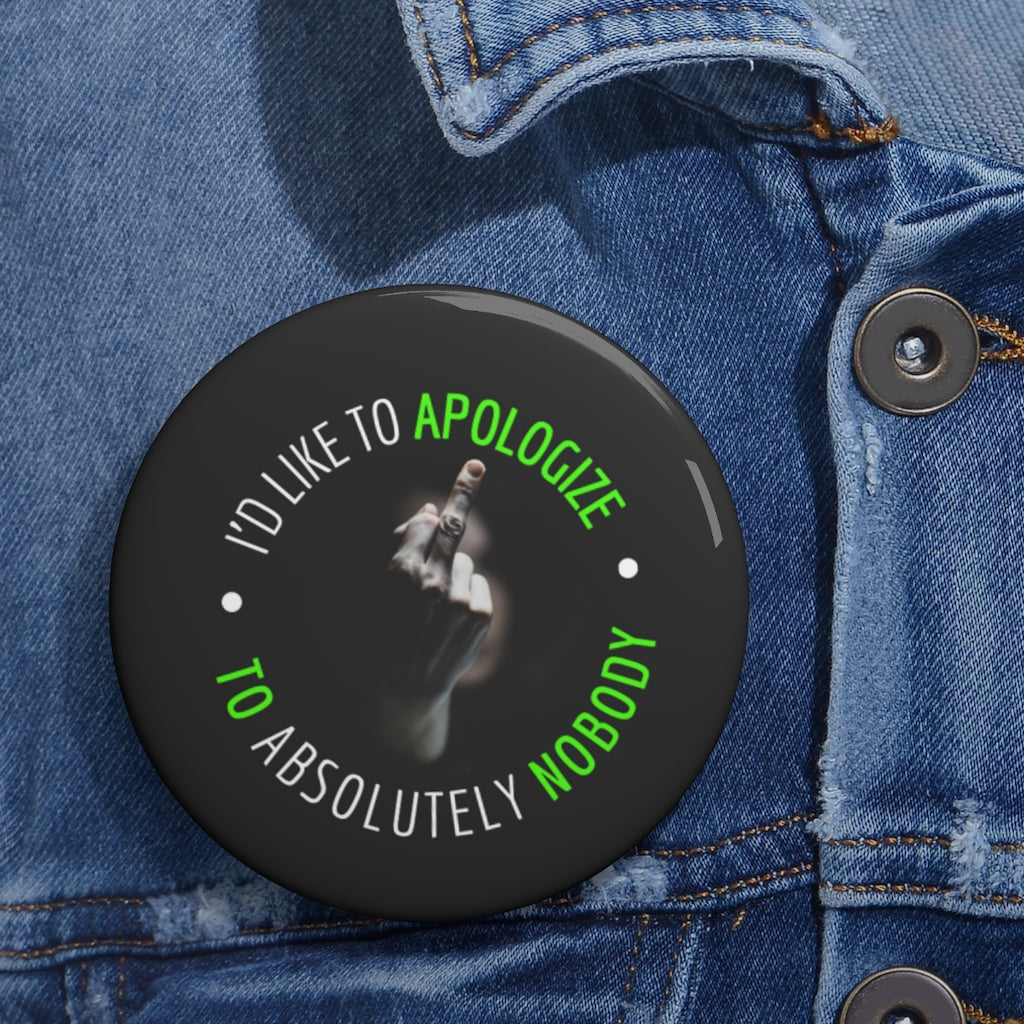 I'd Like to Apologize to Absolutely Nobody! Custom Button Pins (Mint Edition)
I'd Like to Apologize to Absolutely Nobody!
McGregor put on an exhibition in Madison Square Garden back in 2016, as he stopped Eddie Alvarez in the second round to claim the lightweight title. 
"I've spent a lot of time slaying everyone in the company," an ecstatic McGregor told Joe Rogan in the Octagon as his momentous victory sunk in.
"Backstage I'm starting fights with everybody. I've ridiculed everyone on the roster.
And I'd just like to say from the bottom of my heart, I'd like to take this chance to apologise… to absolutely nobody. The double champ does what the fuck he wants!

UFC legends Randy Couture and BJ Penn previously won titles at multiple weights but until tonight, when McGregor added the lightweight belt to his featherweight one, nobody had been champion of two divisions at the same time.
And McGregor blasted UFC bosses for not having his second belt on hand immediately.
"Where the fuck is my second belt? I've already got this one. 
Everything else is history...
When you want a stylish way to show off your fandom, but don't have time to be creative and craft a custom button yourself. Now you can get your favorite fighters, trainers, gyms, brands, or companies proudly displayed on a custom MMA button pin customized to show off your passion and your personality.
Buy our pre-made button pins for less than the cost of a custom design. Select your favorite fighter and order today!
These Custom Pin Buttons are made from metal, yet are lightweight and durable with a strong safety pin. 
3 sizes
Safety pin backing
Made in the USA