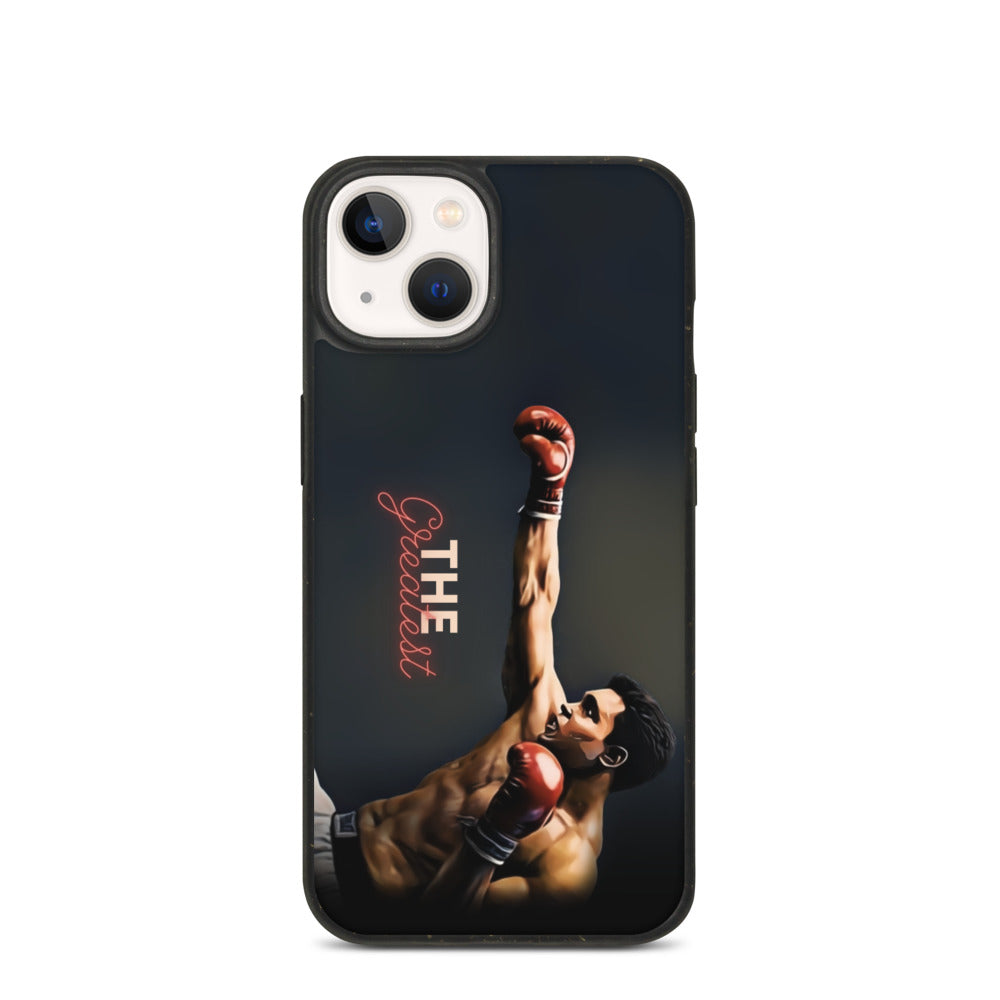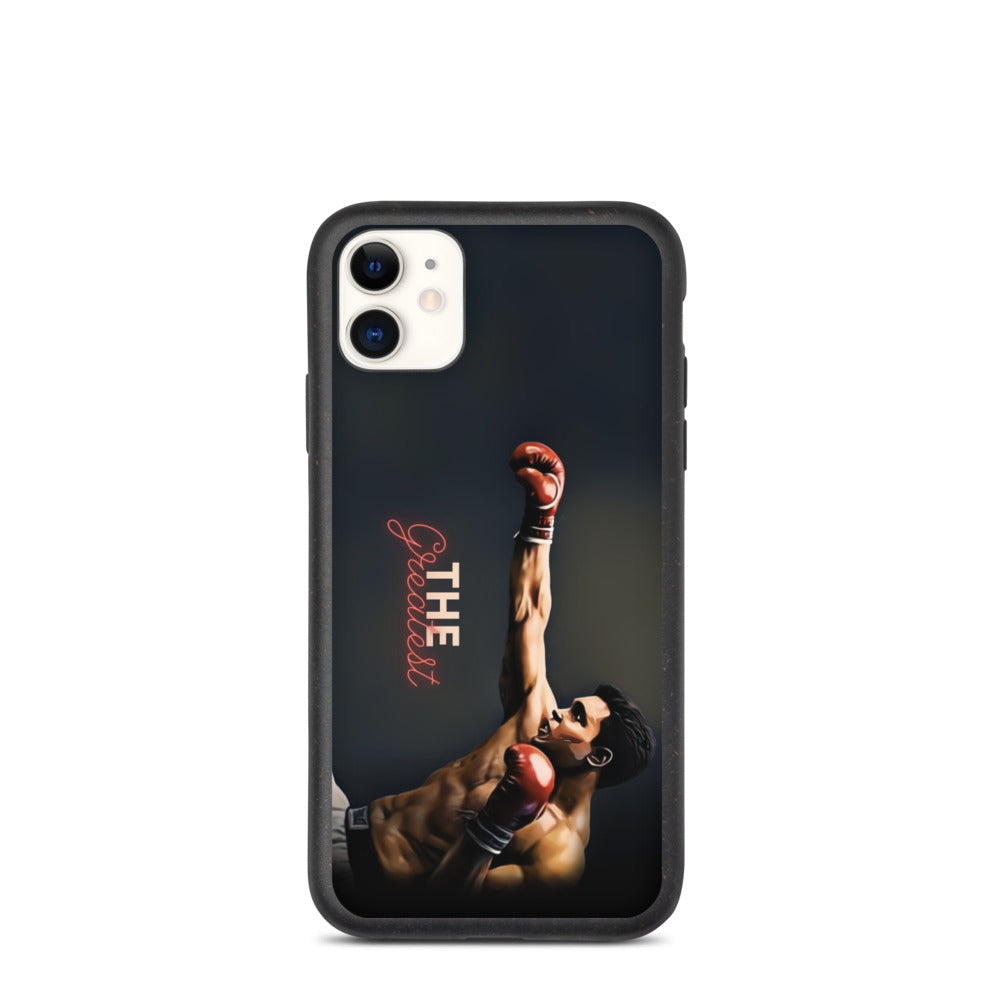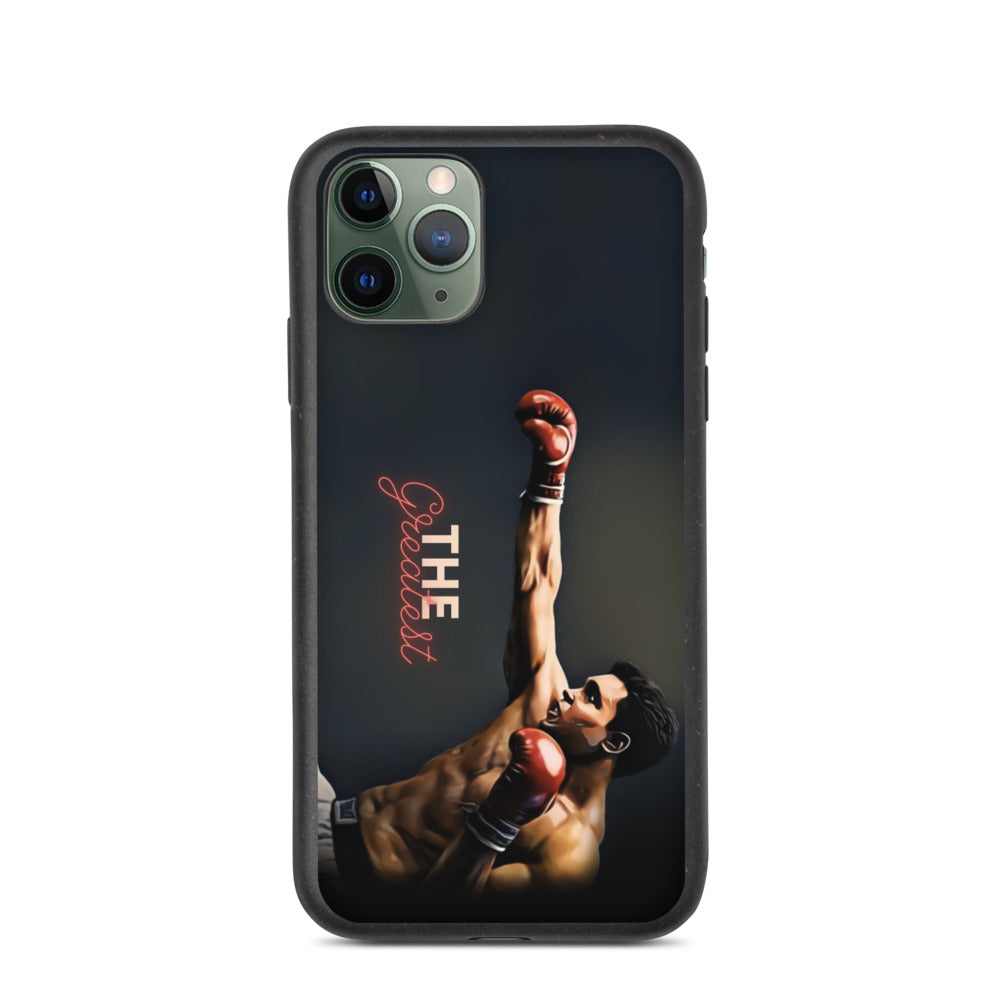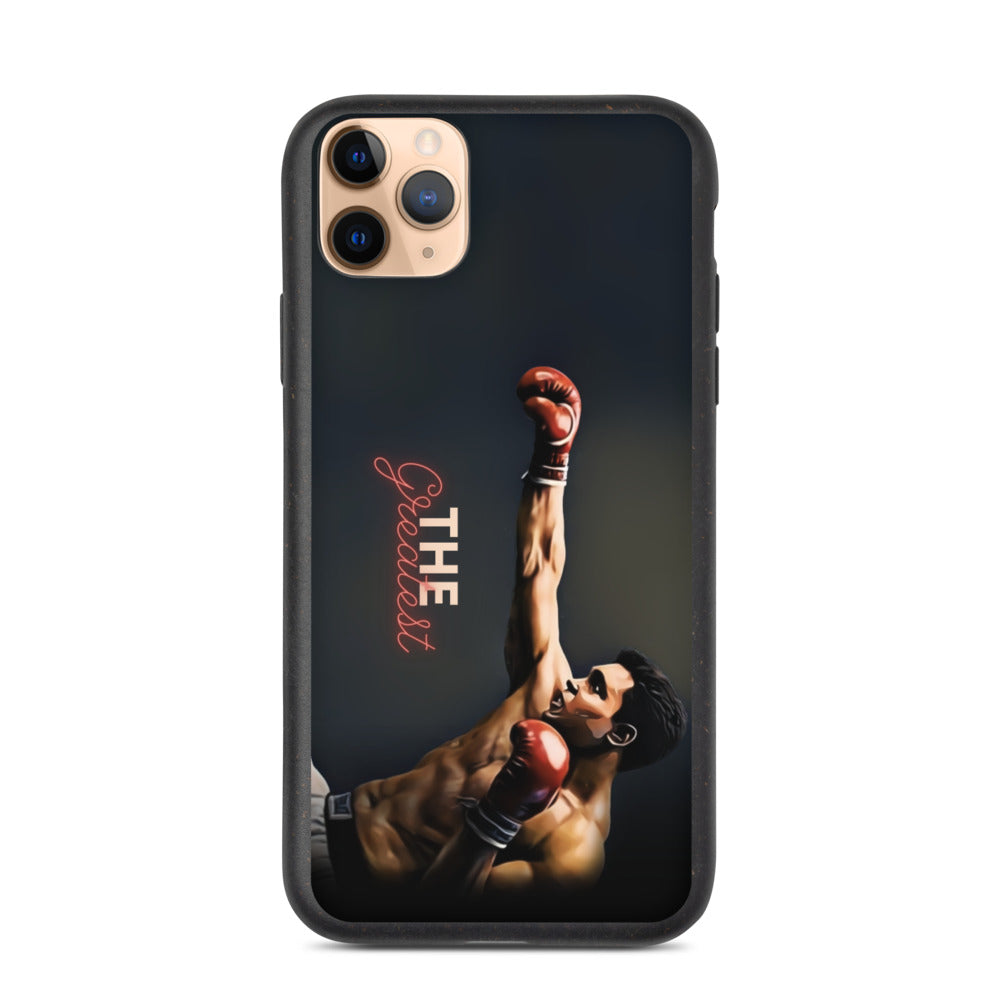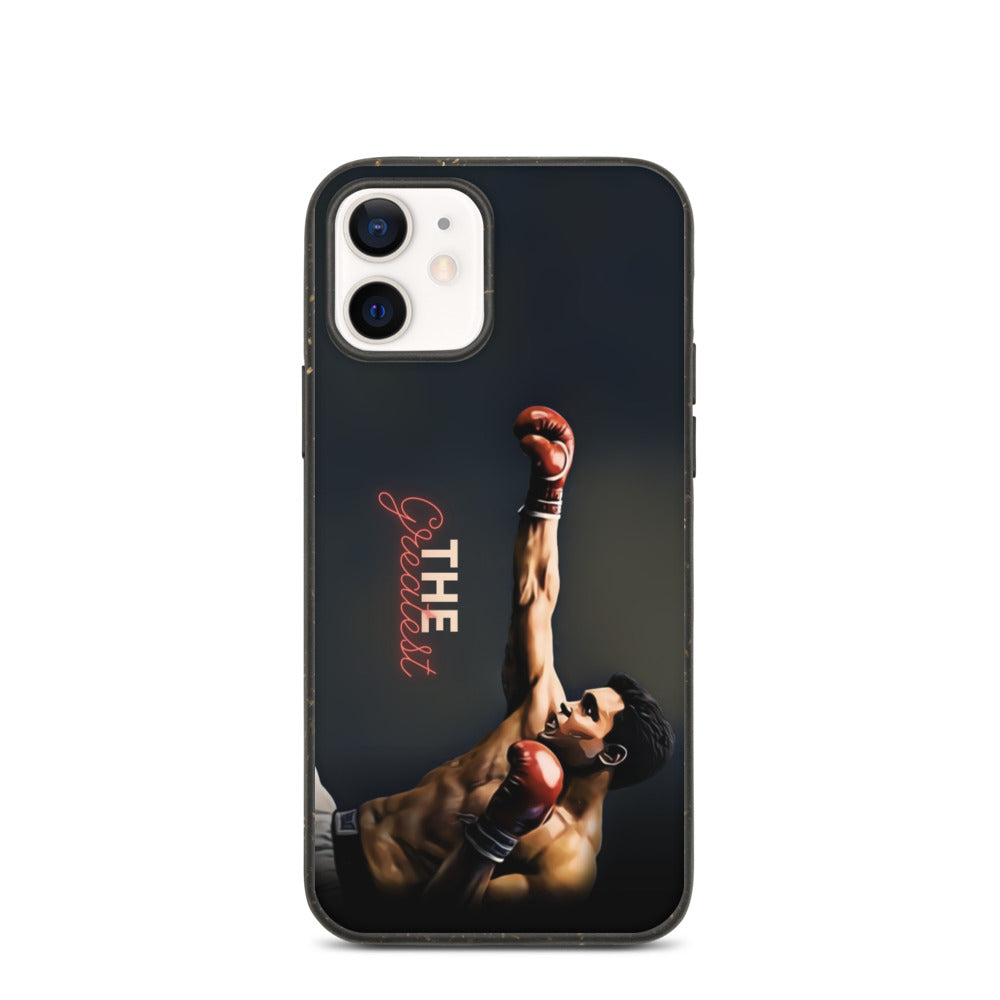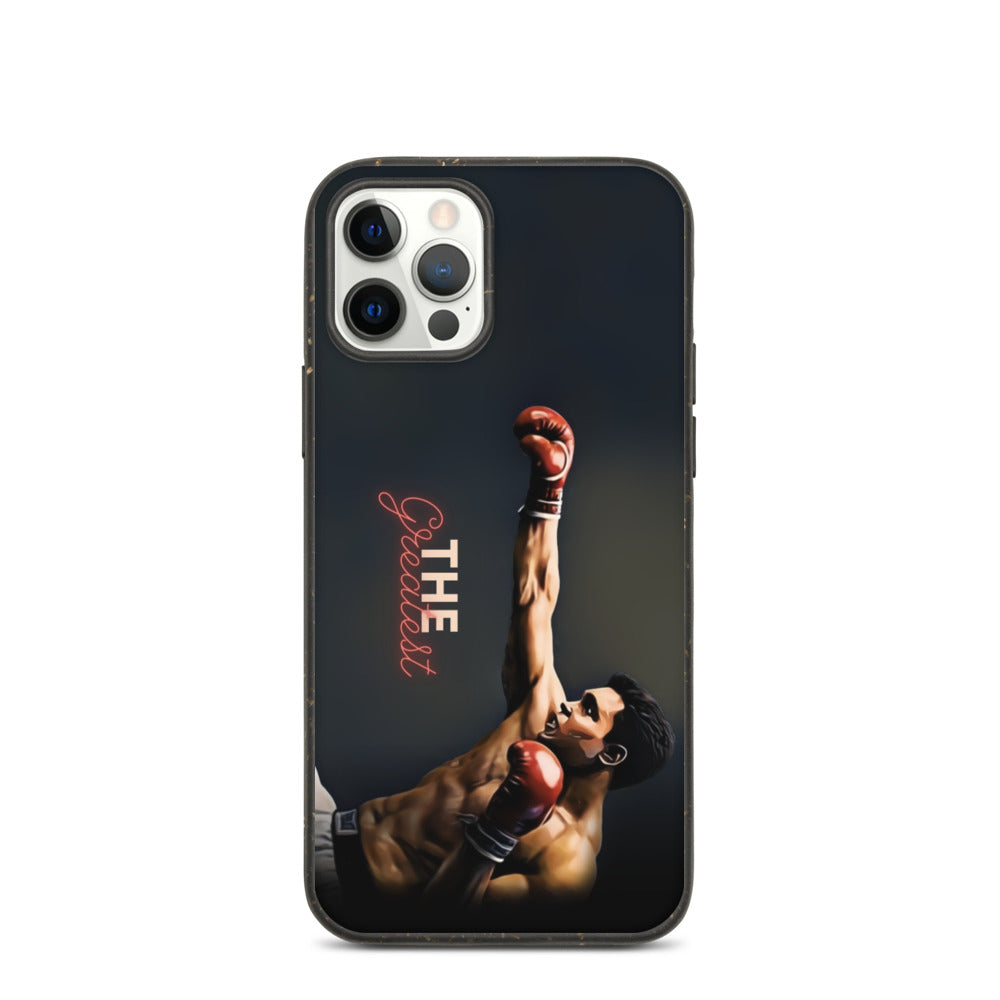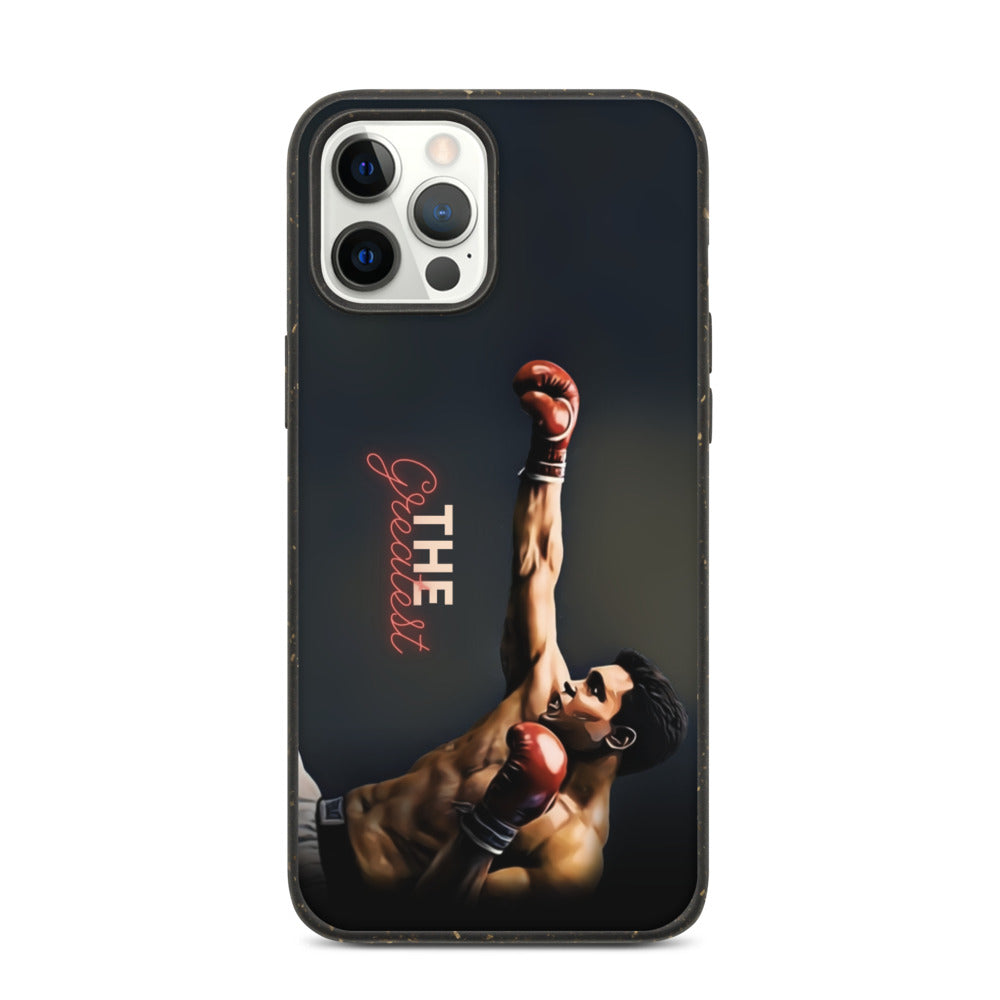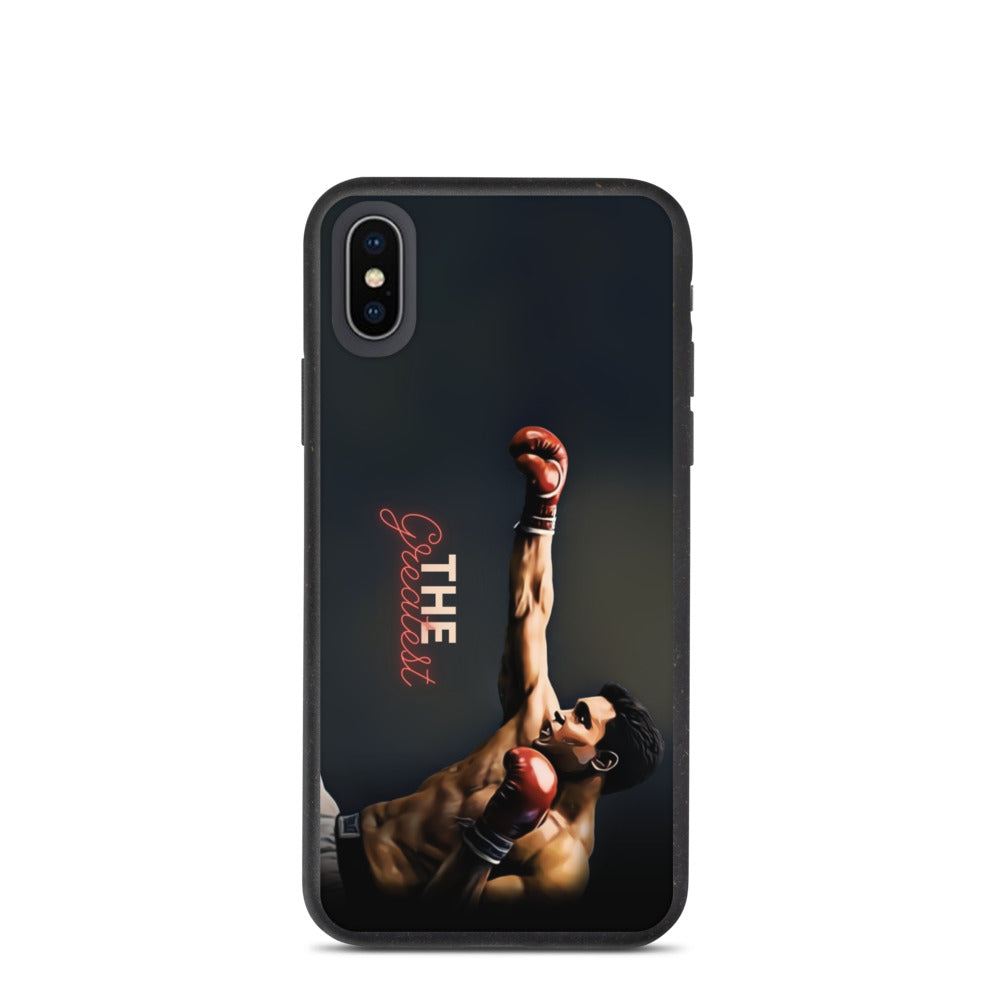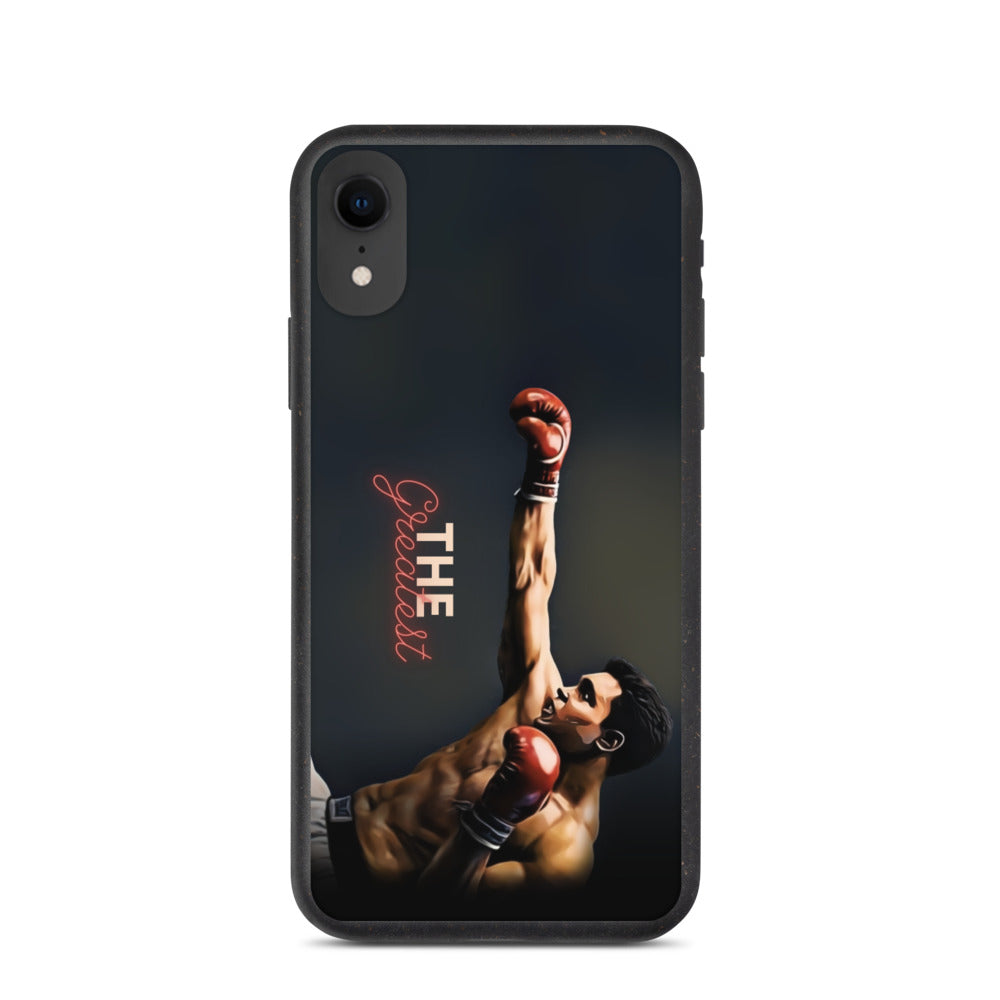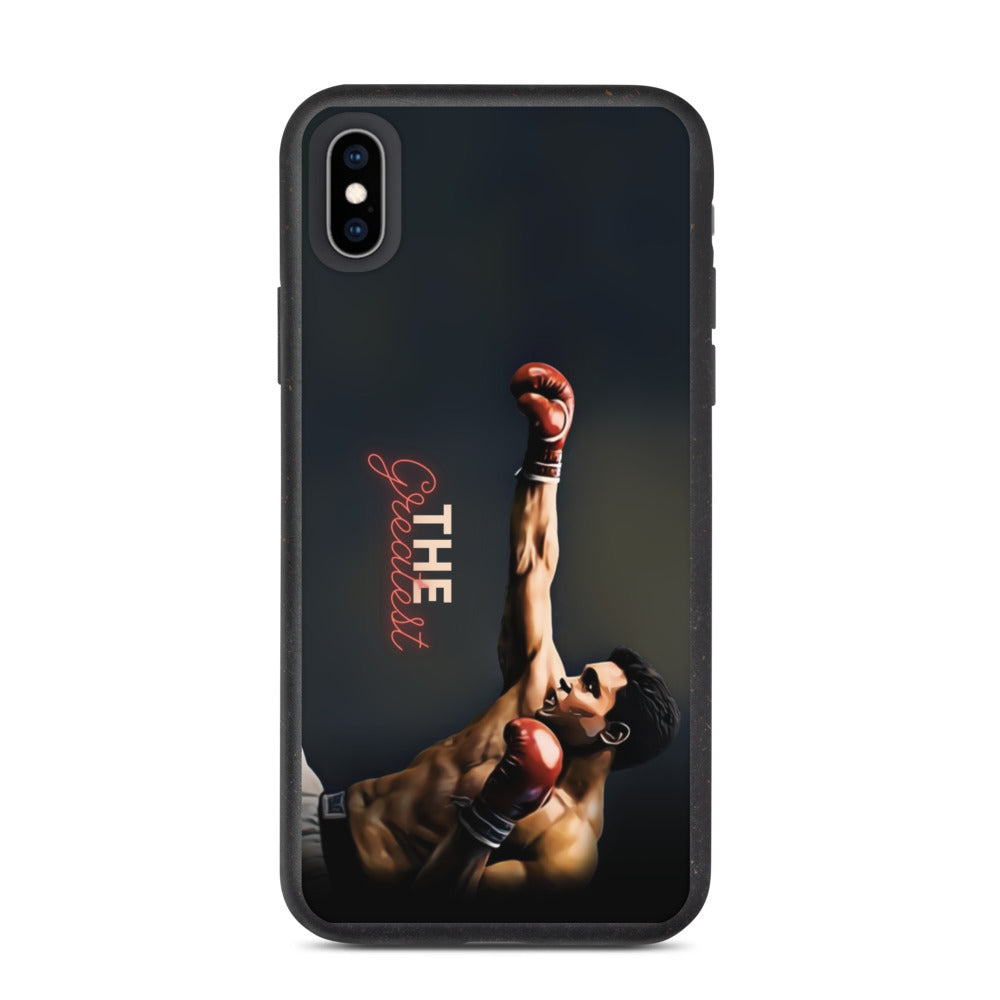 "The Greatest" Muhammad Ali Biodegradable iPhone case
"The Greatest" - Muhammad Ali
He called himself 'The Greatest,' and to many he was not only the greatest boxer, but the greatest sportsman who ever lived.

Born Cassius Marcellus Clay on Jan. 17, 1942 in Louisville, Kentucky, to middle-class parents, Ali started boxing when he was 12, winning Golden Gloves titles before heading to the 1960 Olympics in Rome, where he won a gold medal as a light heavyweight.

He turned professional shortly afterward, supported at first by Louisville business owners who guaranteed him an unprecedented 50-50 split in earnings. His knack for talking up his own talents — often in verse — earned him the dismissive nickname "the Louisville Lip," but he backed up his talk with action, relocating to Miami to work with top trainer Angelo Dundee and build a case for getting a shot at the heavyweight title.

"I never thought of the possibility of failing, only of the fame and glory I was going to get when I won," Ali wrote. "I could see it. I could almost feel it. When I proclaimed that I was the greatest of all time, I believed in myself, and I still do."

Shop Boxing "Ali" inspired
 Phone Cases

 

at your favorite MMA Store


Protect your phone and the environment all in one go—this phone case is eco-friendly and 100% biodegradable. Cover your phone with a unique case to protect it from bumps and scratches in style.

• 100% biodegradable material
• Components: soil (30%), onions (7.5%), carrots (7.5%), pepper (7.5%), sawdust (1.5%), rice (18%), soybeans (18%), wheat (10%)
• Anti-shock protection
• Thickness over 1.8mm
• Decomposes in ~1 year
• Packaged in a degradable and protective CPE 07 bag and shipped in a carton box
• The SE case fits the 2020 iPhone SE model
• Blank product sourced from China