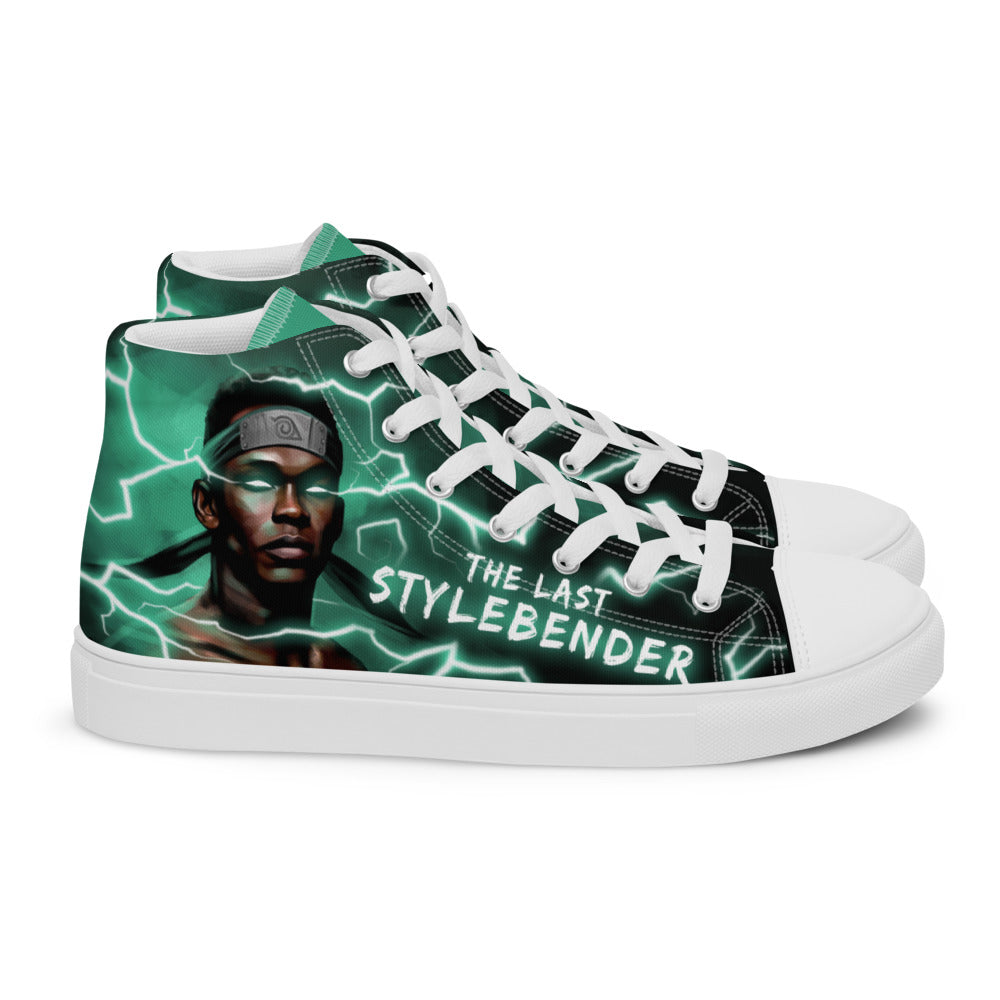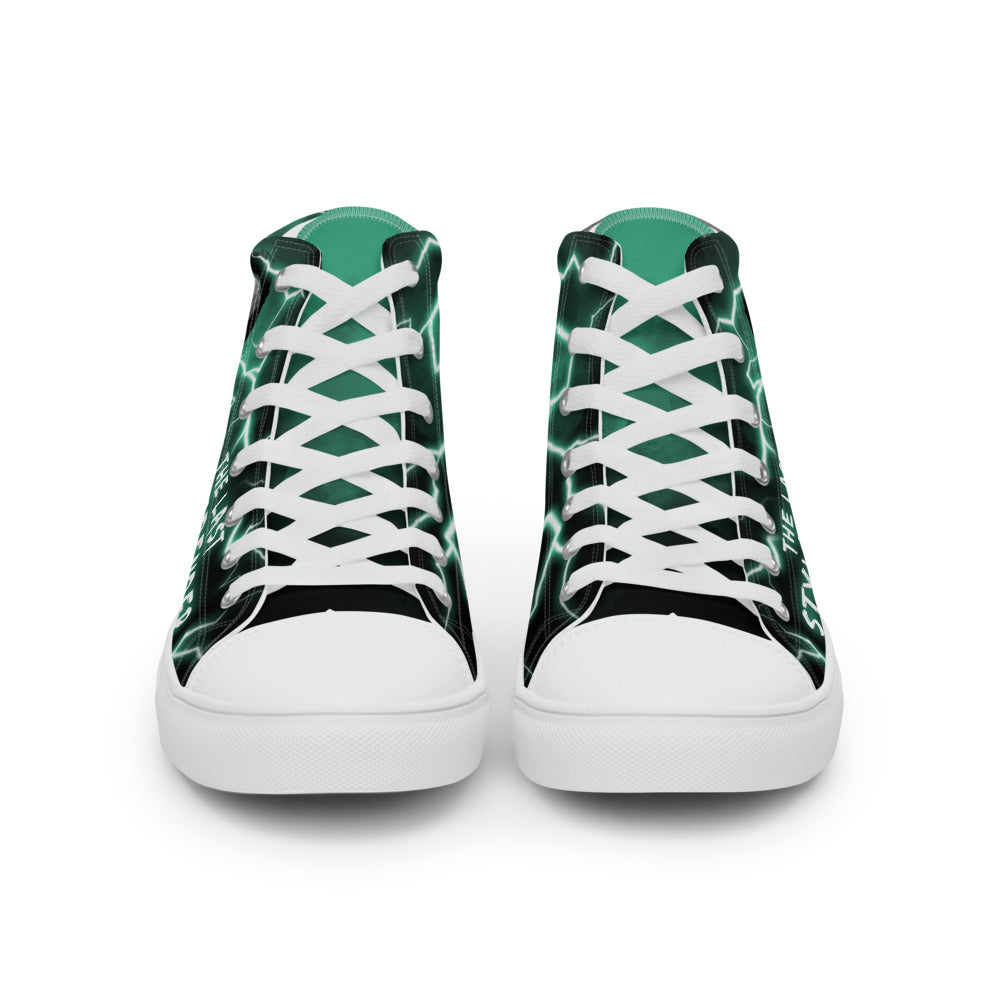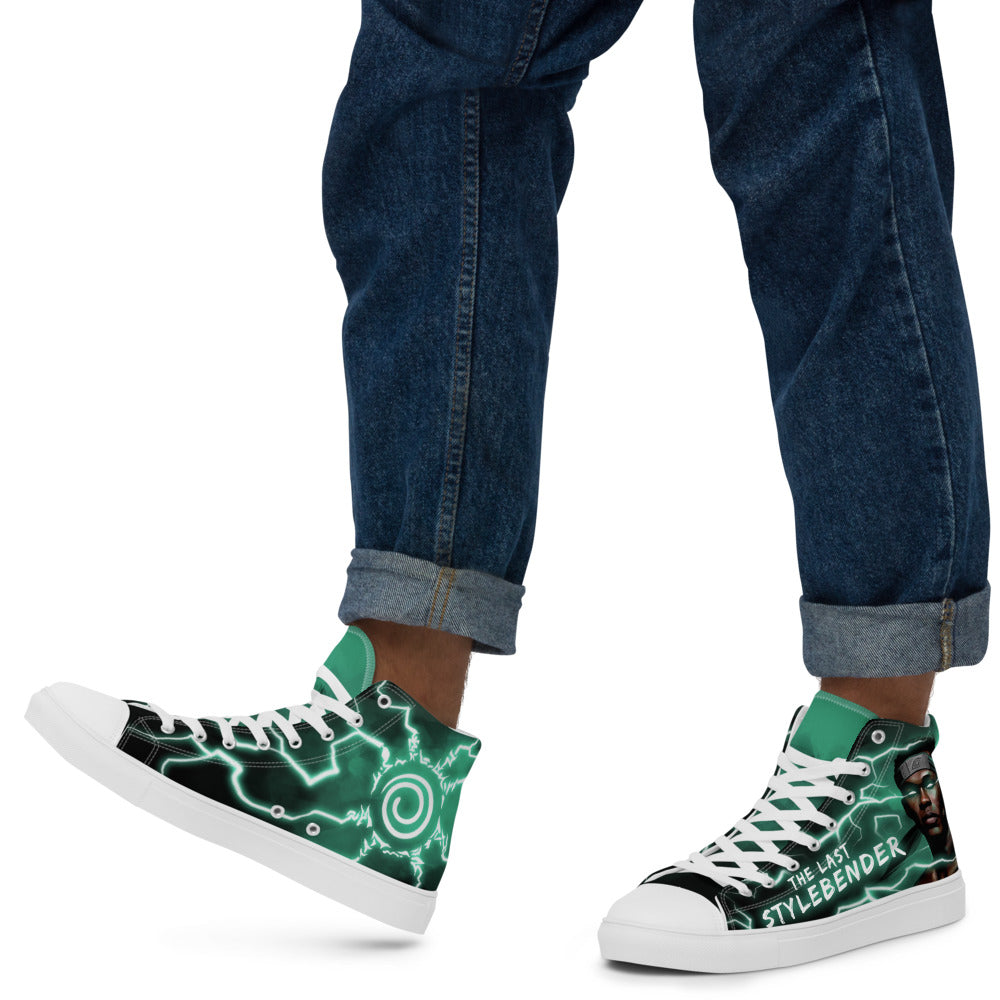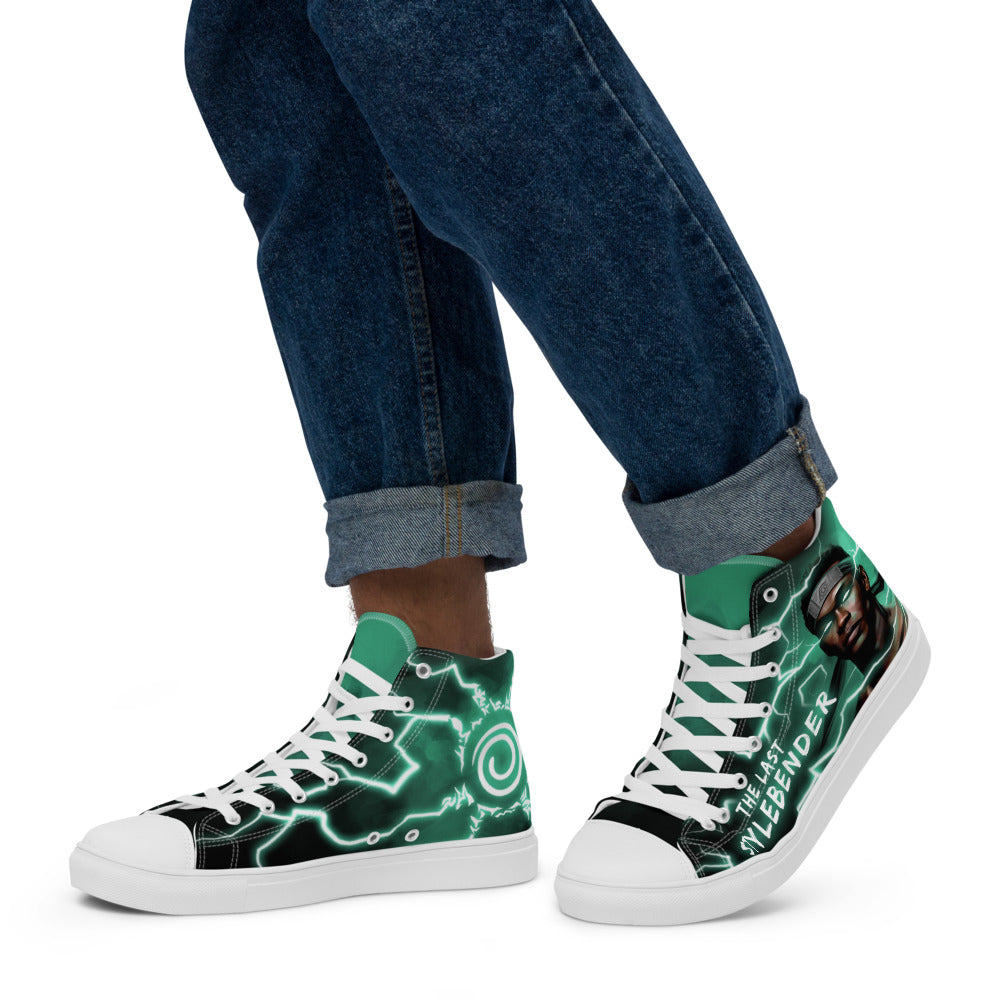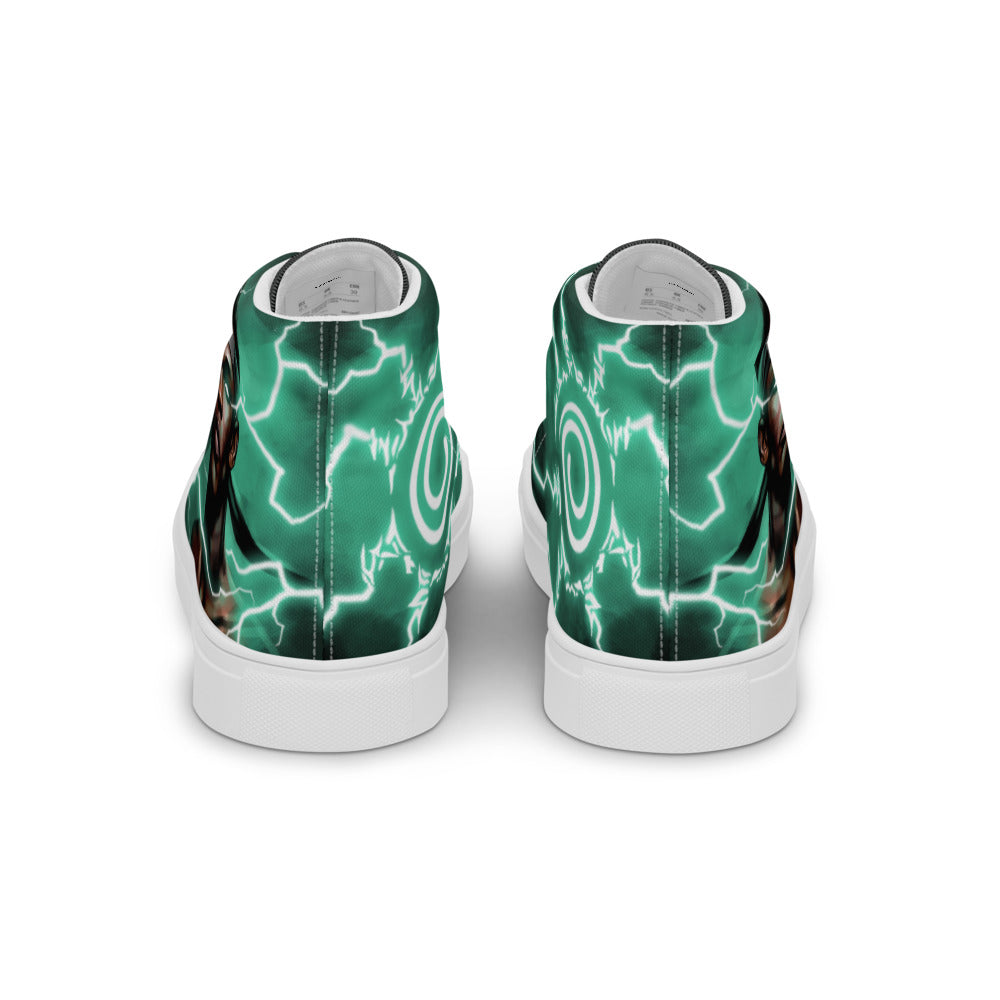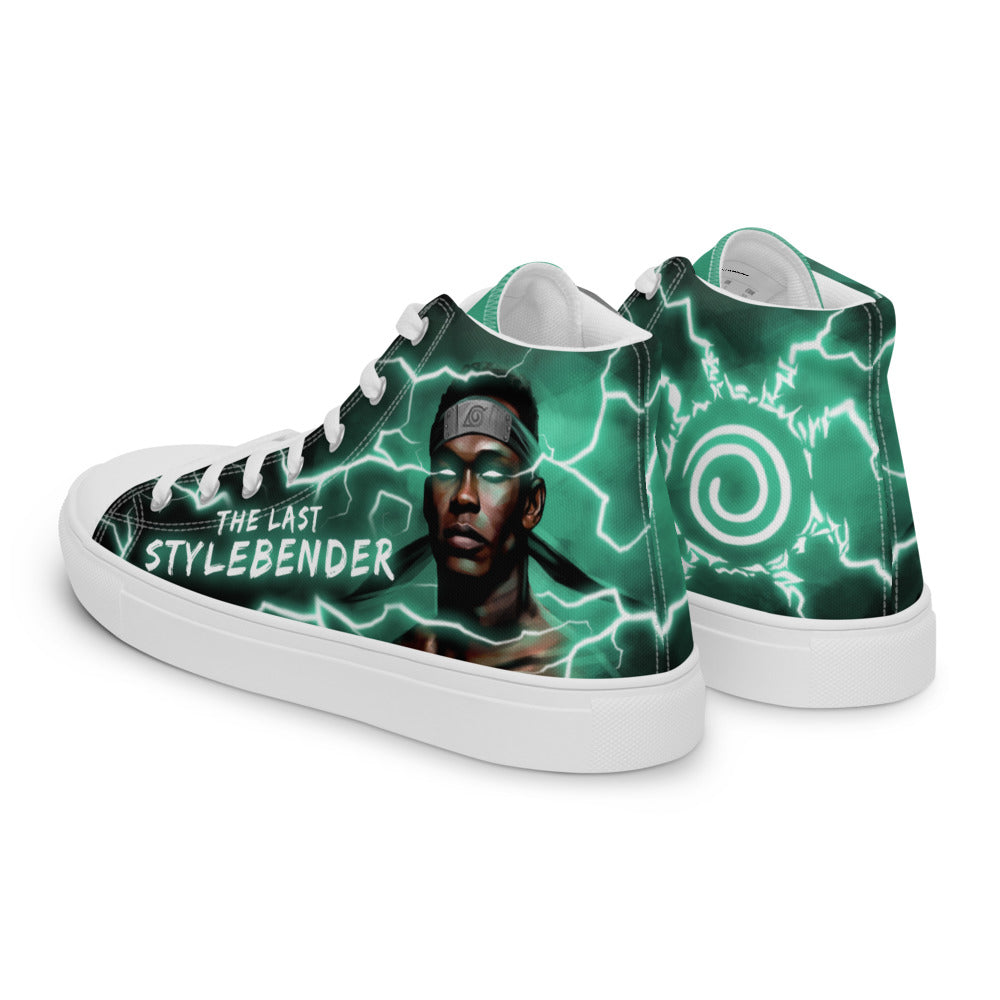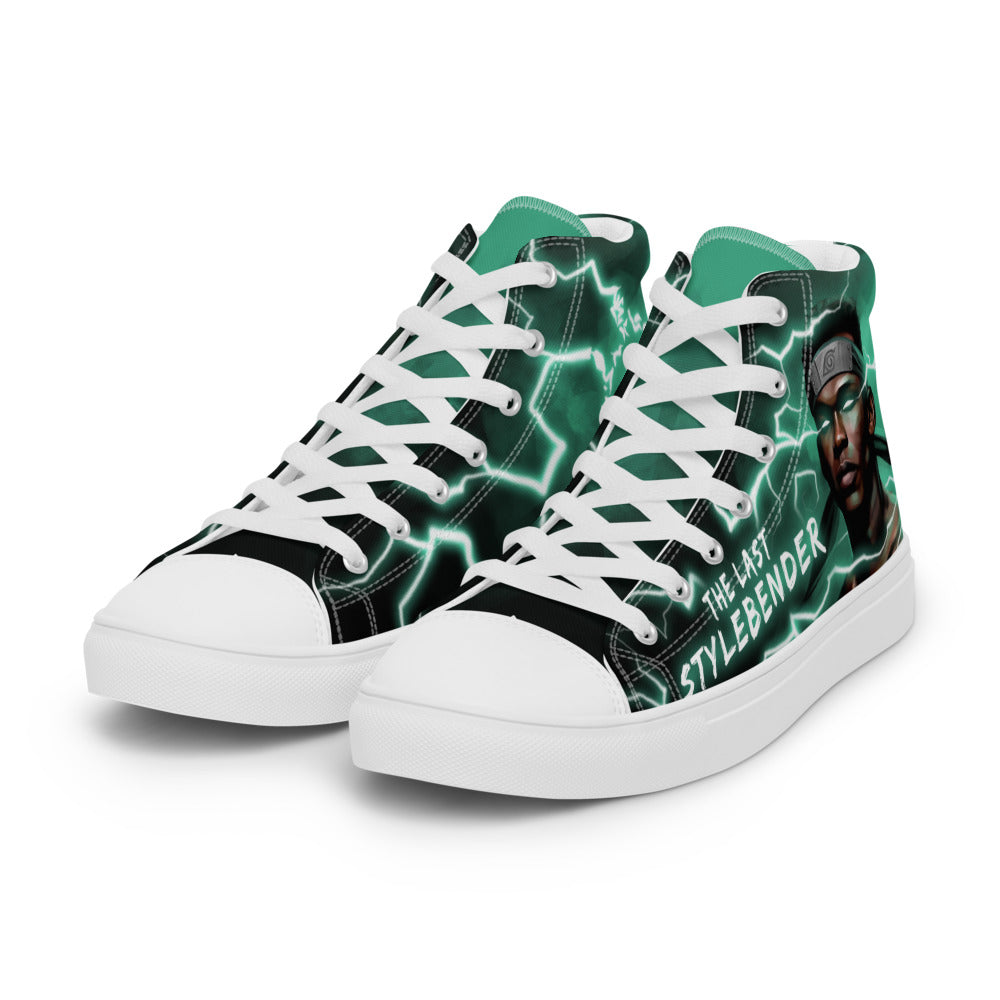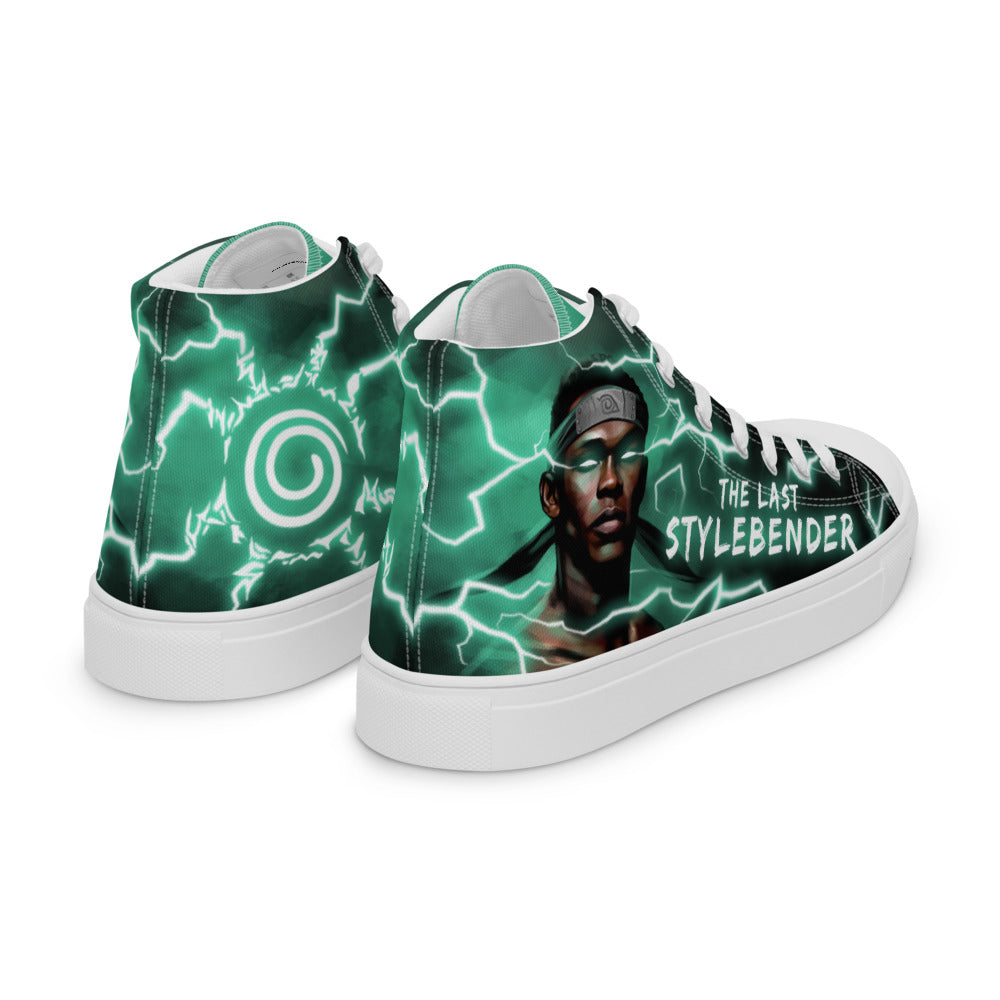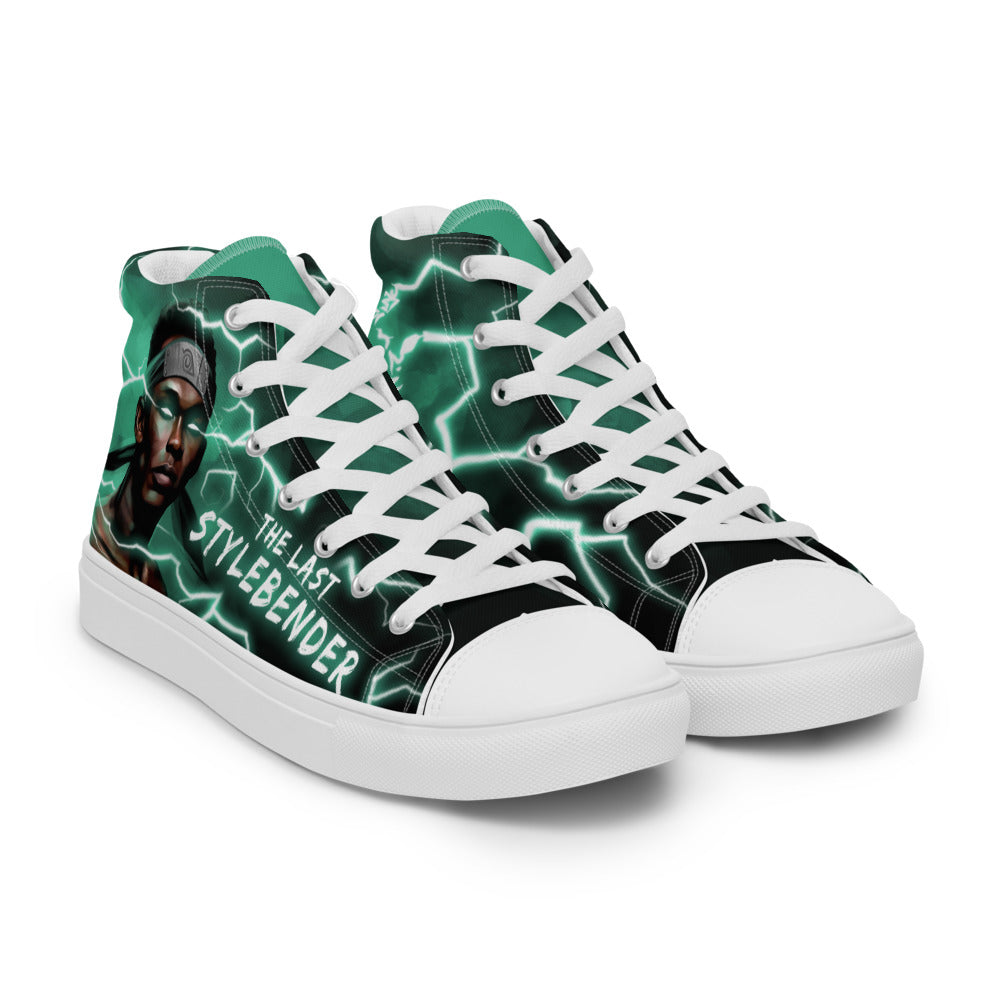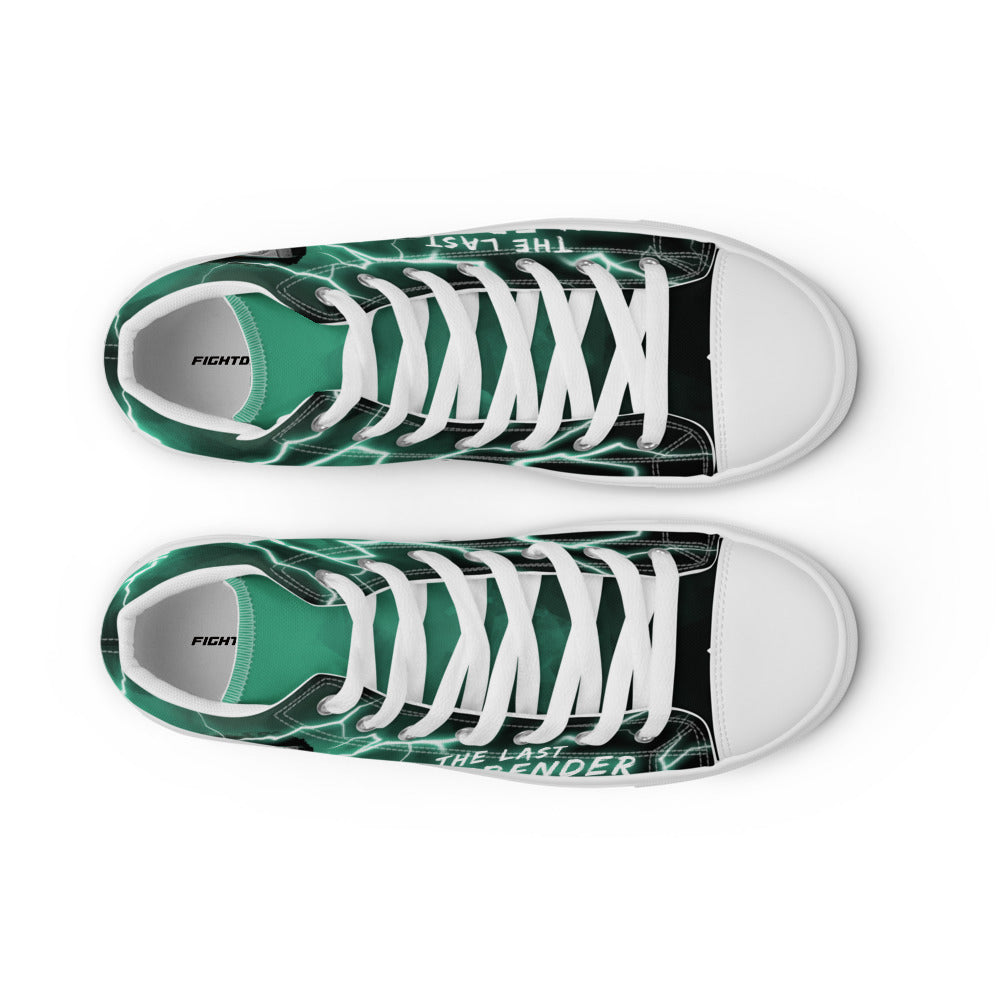 Inspired by Israel Adesanya - Men's high top canvas shoes
About the Israel Adesanya Inspired Canvas Shoe 
UFC fighters come in all shapes and sizes. They all have their own unique personalities, too. This is especially true for Israel Adesanya, the current undefeated 185-pound middleweight champ.

Anyone who has listened to or watched Israel Adesanya for more than five minutes knows he loves anime.

The UFC middleweight champion has been known to pay tribute to his favorite shows and characters by taunting before, during, and after his fights through signature references such as nailing various Naruto hand gestures:

Or waving in Anderson Silva like Rock Lee before and during their fight:

"I feel like I've played a part in the rise of anime in sports over the last few years," Adesanya said on a recent video posted to his YouTube channel. "I feel like I have because I express myself authentically. …Those who knew about anime, they were like, 'Damn, this a real ninja.' It's what every anime fan tries to emulate."

He clarified that while he loves Naruto, he also loves Naruto's friends as well as other characters in the show. As his tattoos show, he's also a big fan of other nerdy characters like Deadpool or Toph.

....

Shop Israel Adesanya Shoe at your favorite MMA Store

Step up your shoe game with the High Top Canvas Shoes inspired by Israel Adesanya and his passion for Anime. These handmade, trendy shoes are sure to spice up your outfit. Get yours now!

• 100% polyester, canvas upper side
• Ethylene-vinyl acetate (EVA) rubber outsole
• Breathable lining, soft insole
• Faux leather toe cap
• White laces
• Padded collar, lace-up front
• Blank product sourced from China

Important: This product is available in the following countries: United States, Canada, Australia, New Zealand, and Japan. If your shipping address is outside these countries, please choose a different product.

Disclaimer: The shoes will have a glue-like smell when opening the box. The smell will disappear a few days after the shoes are unpacked.
Size guide
| | | | | |
| --- | --- | --- | --- | --- |
|   | US MEN | UK | EUROPE | FOOT LENGTH |
| 5 (inches) | 5 | 4 | 37 ½ | 9 ¼ |
| 5.5 (inches) | 5 ½ | 4 ½ | 38 | 9 ¼ |
| 6 (inches) | 6 | 5 | 38 ½ | 9 ½ |
| 6.5 (inches) | 6 ½ | 5 ½ | 39 | 9 ½ |
| 7 (inches) | 7 | 6 | 40 | 9 ¾ |
| 7.5 (inches) | 7 ½ | 6 ½ | 40 ½ | 10 |
| 8 (inches) | 8 | 7 | 41 | 10 |
| 9 (inches) | 9 | 8 | 42 ½ | 10 ½ |
| 8.5 (inches) | 8 ½ | 7 ½ | 42 | 10 ¼ |
| 9.5 (inches) | 9 ½ | 8 ½ | 43 | 10 ¾ |
| 10 (inches) | 10 | 9 | 44 | 11 |
| 10.5 (inches) | 10 ½ | 9 ½ | 44 ½ | 11 |
| 11 (inches) | 11 | 10 | 45 | 11 ¼ |
| 11.5 (inches) | 11 ½ | 10 ½ | 46 | 11 ½ |
| 12 (inches) | 12 | 11 | 46 ½ | 11 ½ |
| 12.5 (inches) | 12 ½ | 11 ½ | 47 | 11 ¾ |
| 13 (inches) | 13 | 12 | 47 ½ | 12 |