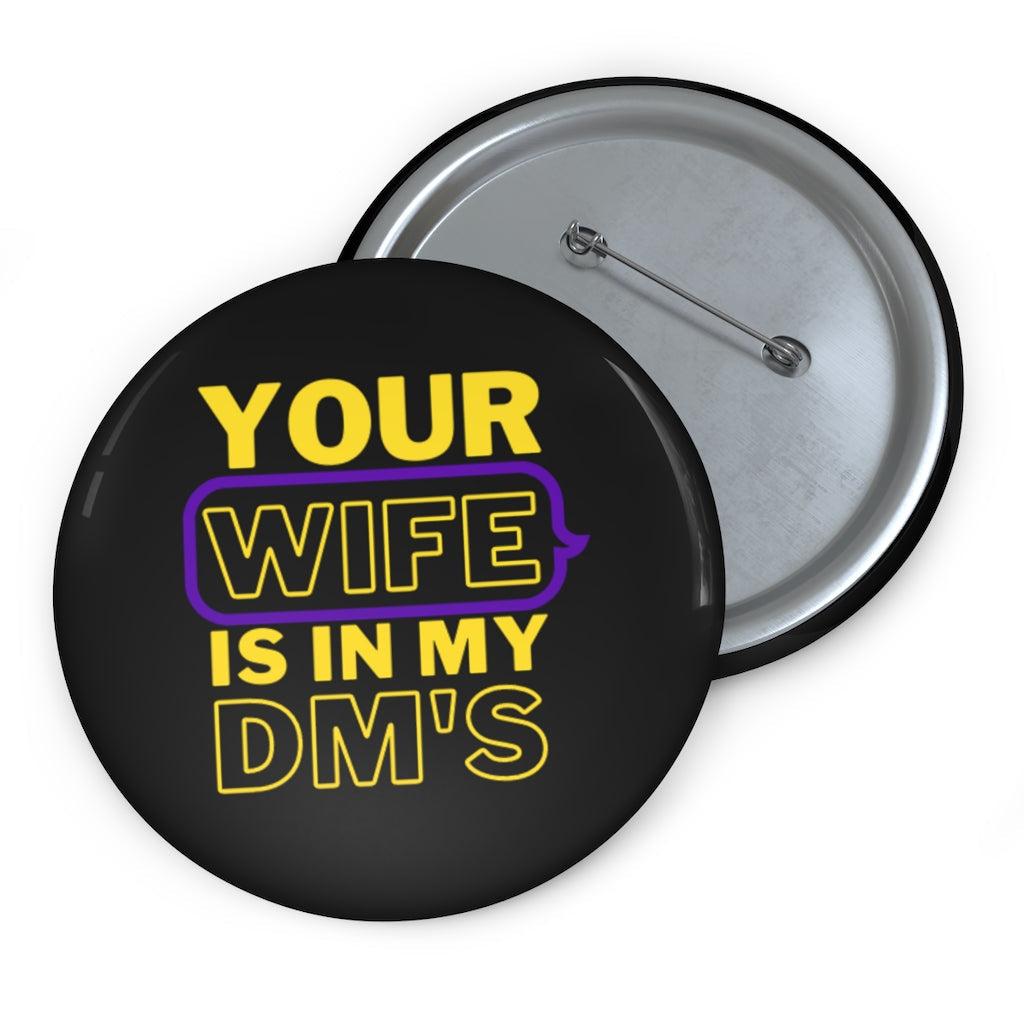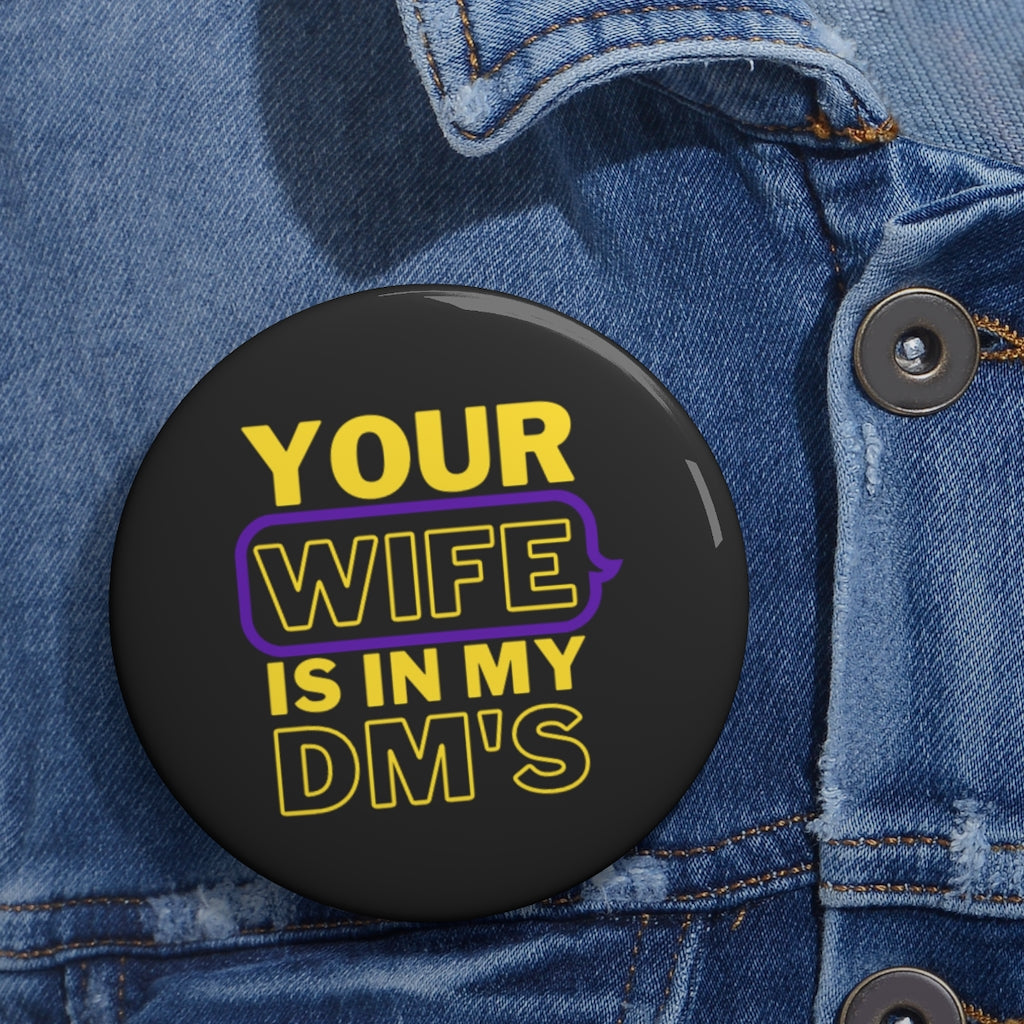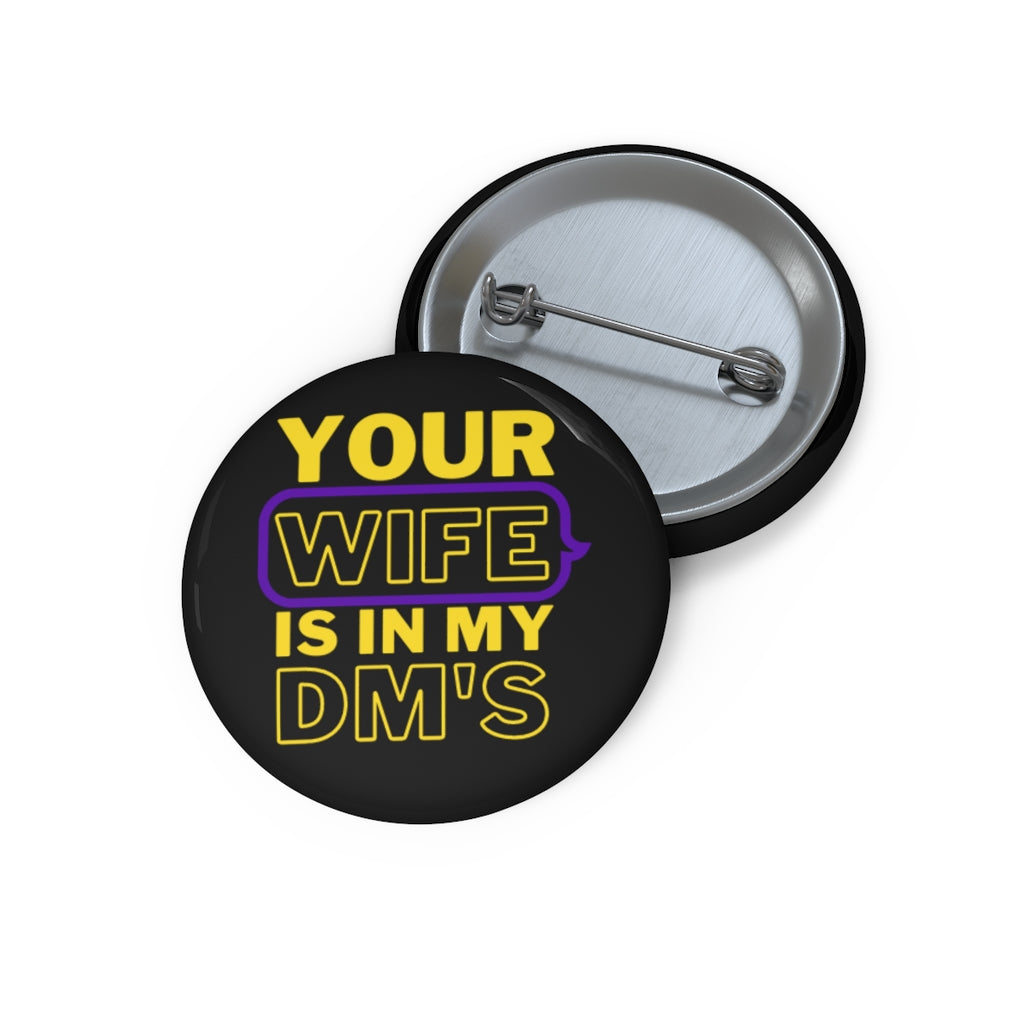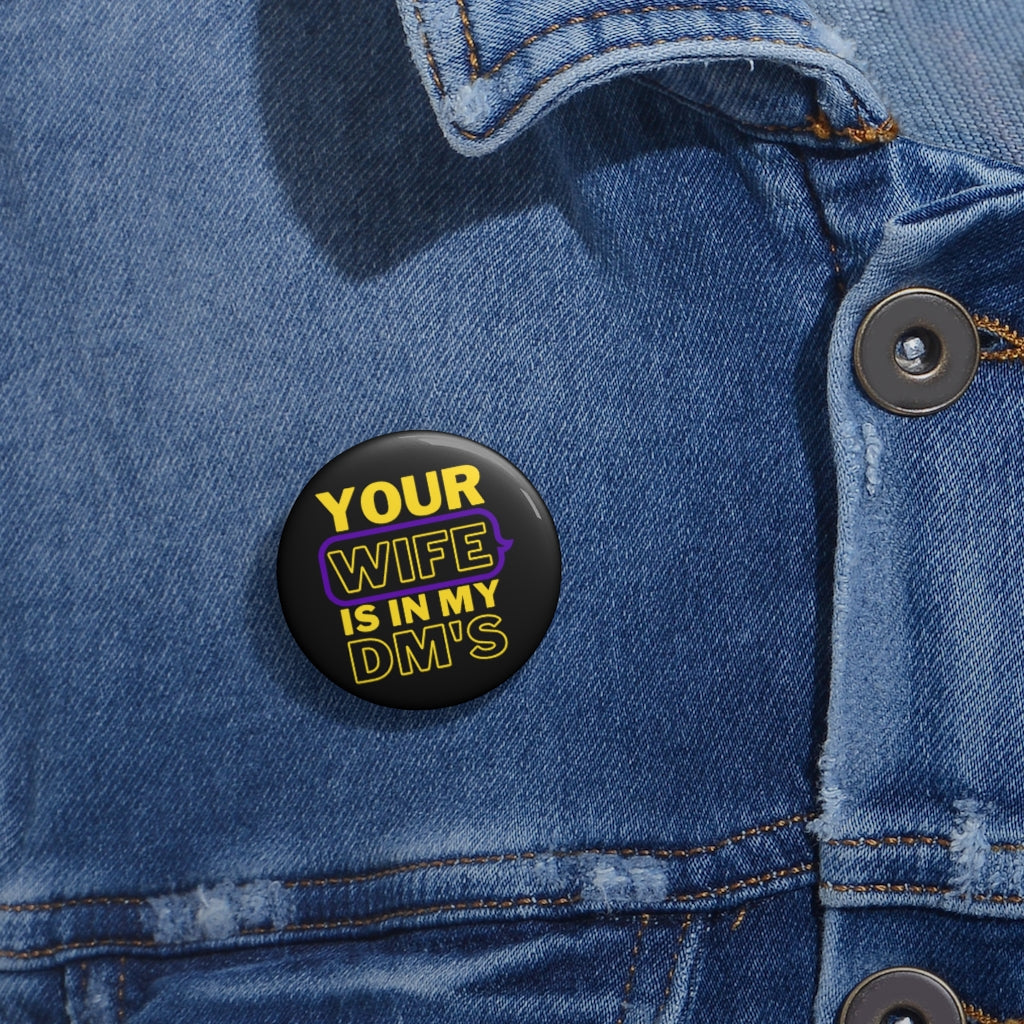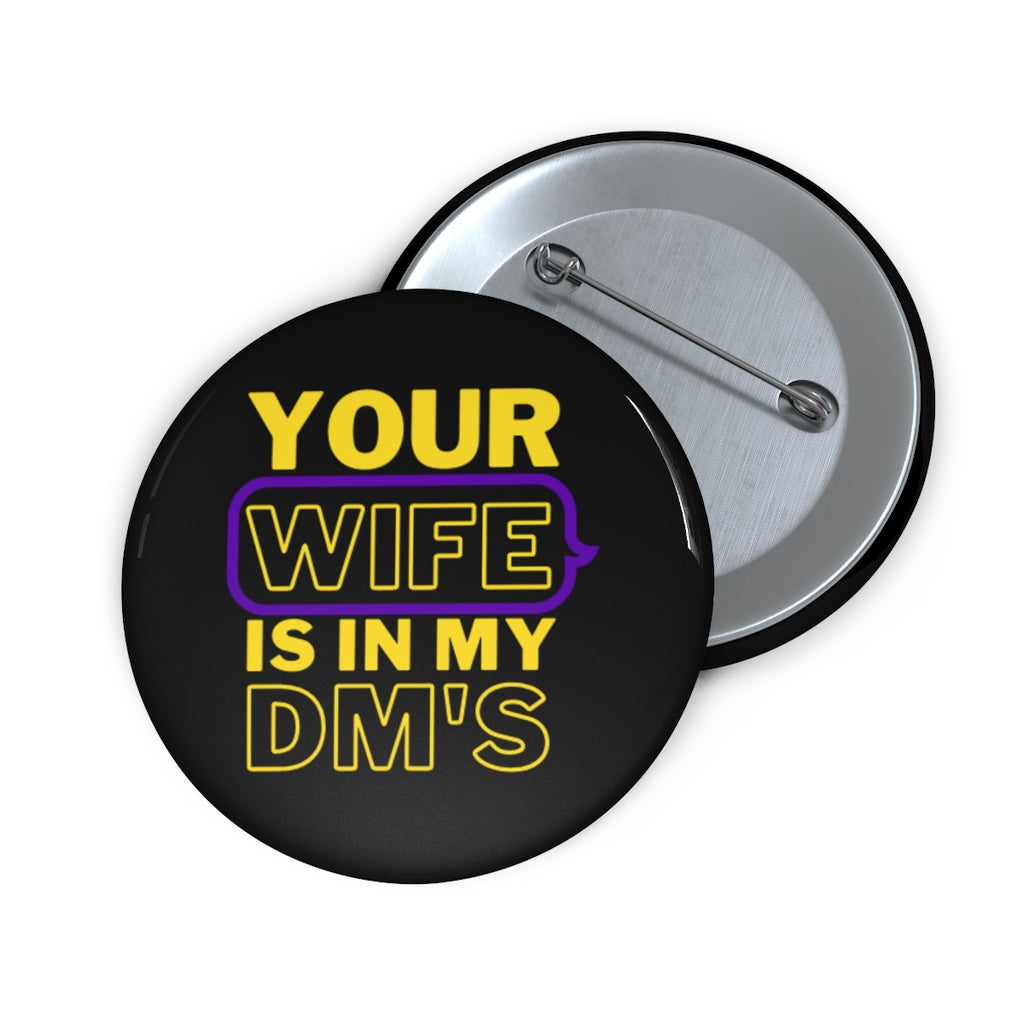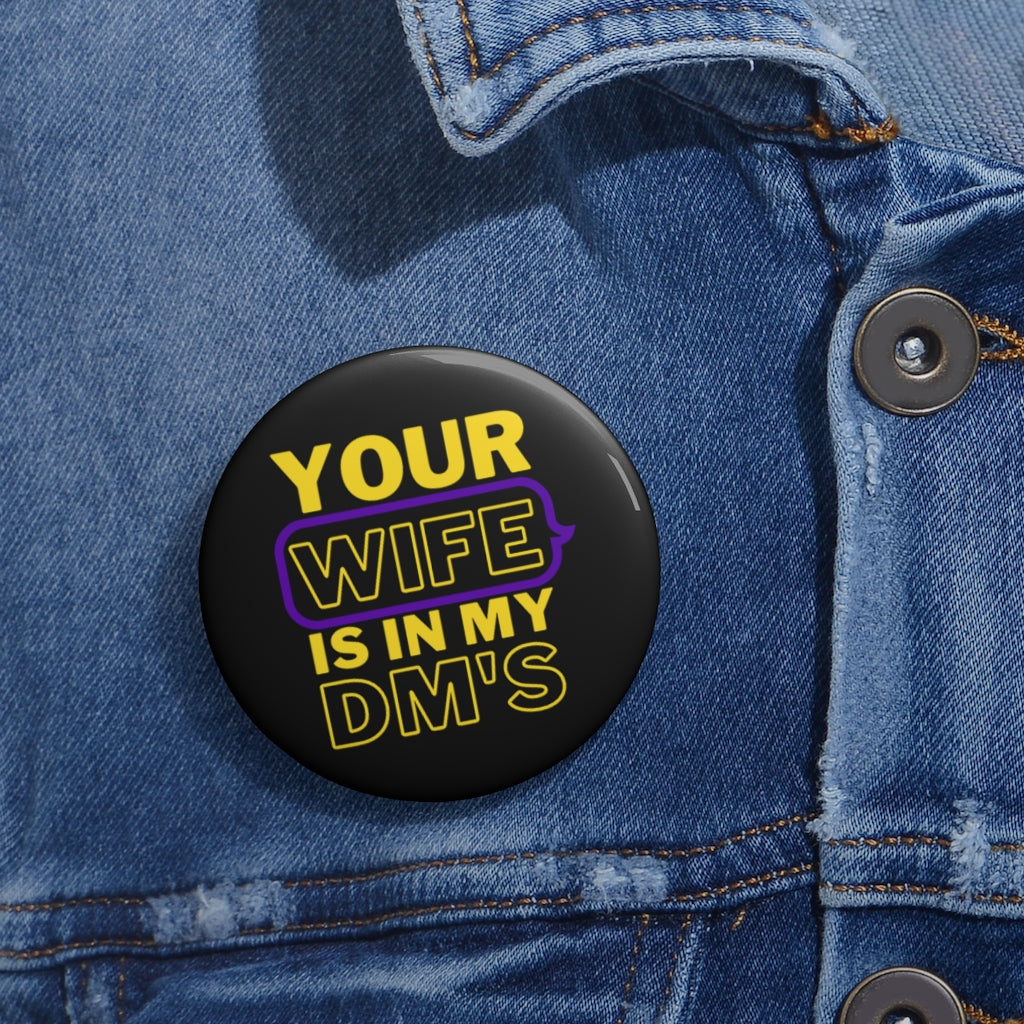 Conor McGregor: Your wife is in my DMs! Custom Button Pins (SMS Edition)
Your Wife is in My DMs!
Conor McGregor goaded Dustin Poirier as he lay on the mat with a suspected broken leg at UFC 264, telling the American: 'Your wife is in my DMs.'
After a thrilling opening round of their trilogy fight, McGregor stumbled back with his left leg folding horribly seconds before the bell. Poirier secured the win via a doctor's stoppage, taking a 2-1 lead in his series of fights with the Dubliner.
McGregor gave his post-fight interview from the mat, insisting he was winning the fight before aiming unsavoury barbs at Poirier and his wife Jolie.
'I was boxing the bleeding head off him, kicking the bleeding legs off him, the usual s***e, tried to go the distance,' McGregor said.
'This is not over, if I have to take this outside it's all outside, I don't give a b*****s.'
'Your wife is in my DMs, I'll chat to you later on. 'Hit me back up I'll chat to you later on, I'll be at the after party at the Wynn night club. You look in bits you little h*e.'
'Notorious' secured a first round TKO win in their first meeting back in 2014 while on the rise to becoming the biggest name in mixed martial arts.
 ....
When you want a stylish way to show off your fandom, but don't have time to be creative and craft a custom button yourself. Now you can get your favorite fighters, trainers, gyms, brands, or companies proudly displayed on a custom MMA button pin customized to show off your passion and your personality.

Buy our pre-made button pins for less than the cost of a custom design. Select your favorite fighter and order today!
These Custom Pin Buttons are made from metal, yet are lightweight and durable with a strong safety pin. 
3 sizes

Safety pin backing

Made in the USA